Living the RV life
Earlier this year, I visited my Dad who lives half of the year in an RV park in northern Florida near Lake City. He has a trailer that he parks there and lives the rest of the year near me in a suburb of Chicago.
As a backpacker, I am used to sleeping in unusual places. I have slept in cheap guesthouses, in little huts in the jungle, on people's couches and floors, in a tent, in a hammock in the middle of nowhere Guyana, and earlier this year I added an RV park community center to my bed repertoire.
It was perhaps the coldest night of the year in Florida. It was so cold, they shut down Three Sister's Springs in Florida because there were so many manatees packed in avoiding the cold ocean waters. Initially, I planned on camping in a tent, but this did not seem the optimal choice with temps plunging into the lower 30s. I have winter camped before, but it just did not see right to camp in 30 degree temperatures in Florida.
Fortunately, The RV park was nice enough to let me sleep in the community center floor, which had propane heat and cable TV. I watched a Miami Heat game with Lebron James before turning in.
Over the next three nights I made the RV park my home while visiting my dad. It was interesting to get a feel of the RV life while I was there. It is similar to the travel lifestyle in general.
Different varieties of RV
Some people who live in a trailer are nomadic while others stay in one spot. There are also a lot of RV dwellers that are snowbirds who live in Florida for half of the year and up north the other portion of the year. My dad fits this category as well as a friend from Canada that we visited this summer in his summer residence near North Bay, Ontario.
The good life
People who live in an RV park have some great options for social interaction. The community center I slept in had dances and other social activities. There were two community fire pits where people could gather for campfires. It seemed each night there was a happy hour celebration that seemed to change from trailer to trailer.
It is a great place to meet people with mutual interests. My dad found several people who love to canoe, and several times a week they are off to one of the several Florida rivers for canoe trips down the Ichnetucknee, Hillsborough, or Weeki Watche. The famous Suwanee River is another favorite and flows only a mile away from the RV park.
Conclusion
After my visit to the RV this year, it made me optimistic and almost look forward to the future. Growing old not only does not look so bad, it looks like a lot of fun. I cannot wait till the day I am in the market for cheap RV rentals in the USA and joining the ranks of the nomadic and semi-nomadic people who enjoy the RV lifestyle.
Adventure On!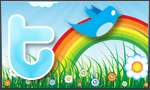 The goal of Traveling Ted is to inspire people to outdoor adventure travel and then provide tips on where and how to go. If you liked this post then enter your email in the box to get email notifications for each new entry. Daily travel photos are excluded from your email in order to not flood you with posts. There is no spam and email information will not be shared. Other e-follow options include Facebook (click on the like box to the right) or twitter (click on the pretty bird on the rainbow above).
On the right sidebar is a donate button. If you would like to donate in order to support the site, it would be appreciated. All donations would cover travel expenses and improvements to make the site better.