I spent the week before Labor Day on a Ontario canoeing fishing camping adventure with my dad. We spent two days driving up through Michigan, Sarnia, Toronto, and finally to North Bay, Ontario. We spent four nights in northern Ontario before returning home.
I have already posted reports about the camping experience coming and going:
A three Ontario, Canada campground adventure
Ontario canoeing fishing camping photo essay
My dad lives in an RV park near Lake City, Florida during the winter. He met Dave and Lana from North Bay, Ontario there. They work at a granite quarry during the summer at the end of McConnell Lake road on beautiful Reynolds Lake. We met them in North Bay and spent one night at the quarry and then moved on to Samuel De Champlain Provincial Park for three nights of camping before we returned home.
McConnell Lake Road
We met Dave and Lana in North Bay and then drove to their place at the end of McConnell Lake Road. Before heading down the road we crossed over the Ottawa River into Quebec. We took a quick drive around Temiscaming before coming back to Ontario. On the way to Quebec we saw a black bear cross the road about a quarter mile in front of us.
After the jarring 30 kilometer stretch down the McConnell Lake Road, we arrived at Reynolds Lake and a granite quarry. It was interesting to see a live quarry. They distribute rocks all the way to Germany. The Germans like the red granite, and they use it in the tombs for their soldiers. I am not a big fan of quarries, but people do have to work, and there is a demand for granite counter tops and that has to come from somewhere.
The quarry on Reynolds Lake
Once we arrived at the quarry, we settled in and then went fishing around beautiful Reynolds Lake. We only caught a small perch, but we enjoyed being the only ones along the lake except for beaver and some loons. It was a wonderful paddle around this secluded lake.
We enjoyed a beautiful evening on Reynolds Lake while we caught up with our Canadian friends and were treated to a beautiful sunset over the lake. A treat for me was that the quarry had Wi-fi. It was one of the few times I was able to connect the whole trip.
The Mattawa River
After pulling out of the quarry the next day. We moved to Samuel De Champlain Provincial Park for three days of camping and more canoeing and fishing. The first day we canoed the Amable Du Fond River into the Mattawa and fished. The second day we canoed and fished Long Lake. We only caught small smallmouth bass and rock bass, but the scenery was spectacular as was the weather.
 Long Lake – Samuel De Champlain
The next day we canoed and fished Long Lake in Samuel De Champlain Provincial Park. Another stunner both on the scenery and the weather. The fishing was a little disappointing although Dave caught two fish at one time one one hook. This is a feat I have never seen before.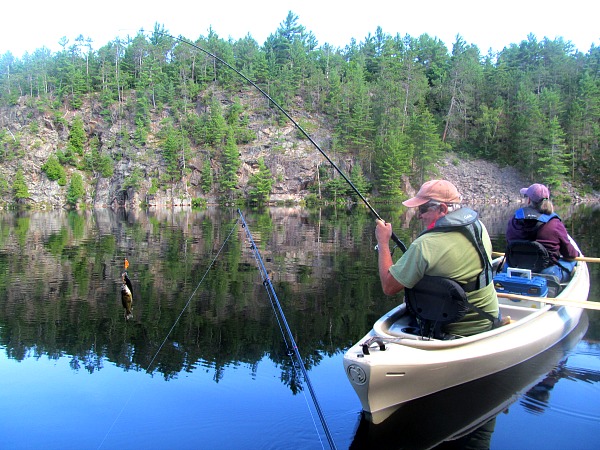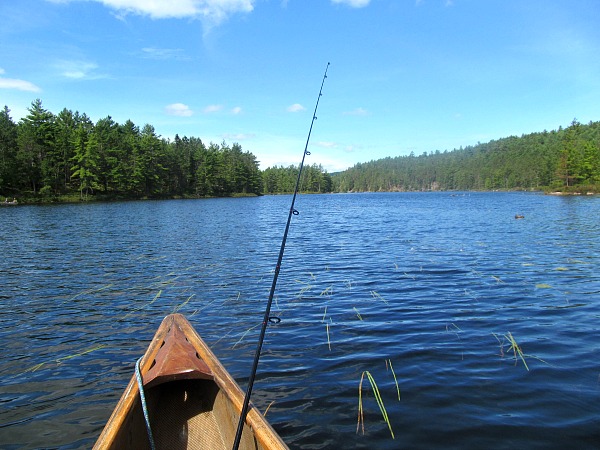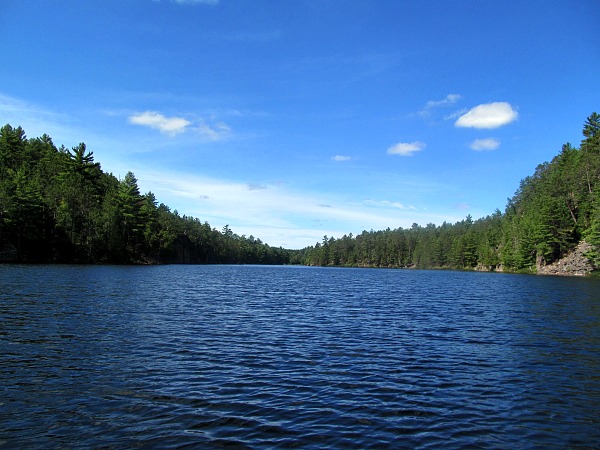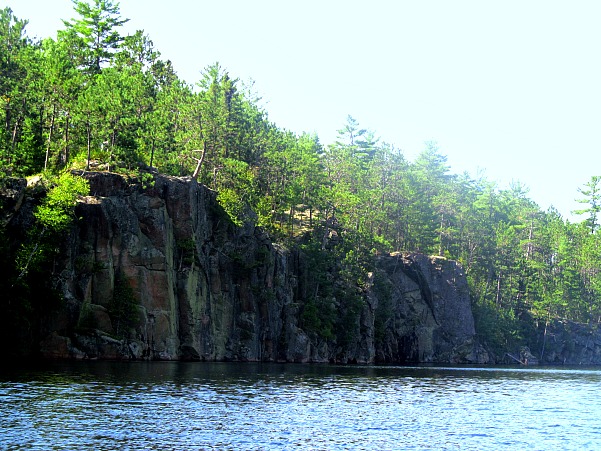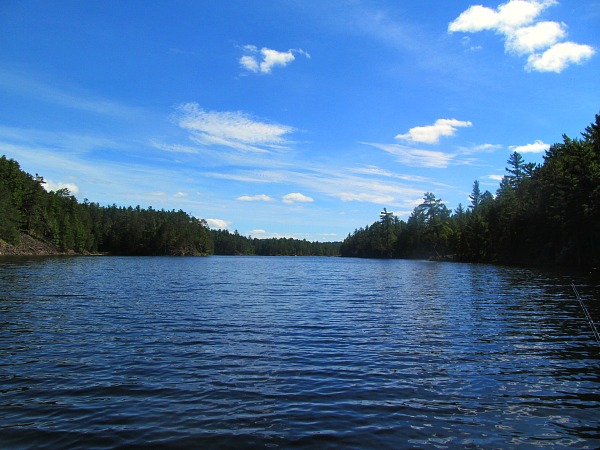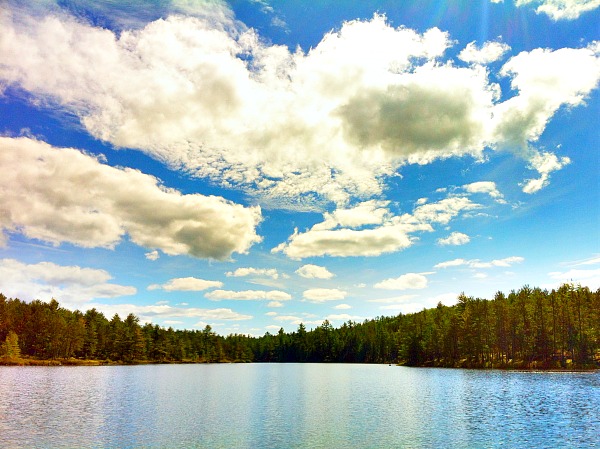 After fishing Long Lake, we headed outside the park to check out the Eau Claire Gorge and enjoy some Canadian poutine.  This adventure can be found here:
A waterfall poutine adventure in Ontario, Canada
Adventure on!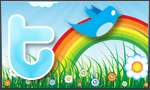 The goal of Traveling Ted is to inspire people to outdoor adventure travel and then provide tips on where and how to go. If you liked this post then sign up for the email newsletter. Notifications are sent out once or twice a month with what is new with Traveling Ted's adventures. There is no spam and email information will not be shared. Other e-follow options include Facebook (click on the like box to the right) or twitter (click on the pretty bird on the rainbow above).