Three Ontario Canada campgrounds
On a recent road trip, I stayed at three Ontario Canada campgrounds. Once we crossed the Blue Water Bridge separating the U.S. from Canada and the U.S. town of  Port Huron from the Canadian town of Sarnia, I was without my most trusted travel tool: my smart phone.
My phone instantly changed from a multidimensional gadget with apps that provide bus schedules, give hotel prices with options to book, and functionality to share photos with others across the globe into a mere camera and a time piece. To find these campgrounds we relied on the old fashioned device of asking strangers.
Warwick Conservation Area
Our first task after crossing the bridge was getting beer. As soon as we left Chicago, I set google apps to an LCBO in Sarnia. My map app continued to work across the border, but once we got to the LCBO, it could not be reset without Wi-fi.
We were going to ask the clerk at the LCBO where the nearest campground was, but when my dad found out they did not sell ice, he asked the clerk where we could get ice. She replied "I have no idea," and acted like it was the stupidest question in the world. We knew right then this ice queen would not be the one that would guide us to a local campsite.
We went to Walmart and got ice. In the parking lot a gentleman was inspecting our canoe. My dad ran over and started to engage him in conversation about the canoe. My dad then asked him if he knew of a close campground. Not only did he have an idea, he gave us a map of Ontario and suggested we head to Warwick or to Ipperwash on the shores of Huron.
We headed to Warwick. Warwick was this tiny community just off the 402. We had trouble finding it, so we asked this guy on a bike. He told us to follow him, and he peddled a few feet to a road and pointed down the road and said first left. There we found Warwick Conservation Area.
We followed his direction to find a wonderful spot with four tent spots on a lake with Wi-fi at the check-in, a swimming pool, and even a place to launch boats. The park was also an RV park, so they had ample sites, but just four for tents. There were two open tent spots, and we picked Maple, which looked over the scenic lake. We sure scored on this one.
Fairview Court in North Bay
The next day we drove up to North Bay, Ontario. Undeterred from the cool reception from the previous LCBO clerk, we tried again here and asked the LCBO employee at check out if she knew of a local campground. She personally did not know, but instead of brushing us off, she started asking other co-workers, and even other customers. One customer suggested we should try Fairview Park down Lakeshore Drive.
We drove and drove, and we were beginning to think we got bad directions, but Fairview Park came into view, and we were again pleased with the recommendation. There were four tents spots and all of them open under plenty of shade near a picturesque pond. There is also a river that flows close to the facility. We enjoyed a nice campfire in our second Canadian campground home.
Ipperwash Carolinian Forest Family Campground
On the way home from North Bay, we again wanted to camp at Warwick, but unfortunately it was full. This was not a surprise as it was the Saturday of Labor Day. The other option the gentleman in the Walmart parking lot recommended in the area was Ipperwash on Lake Huron.
We drove north in hopes of finding a spot, but we knew it would be unlikely during the holiday weekend. We stopped at a few places on the way up, but they were either full or not to our liking. Finally we made it to Ipperwash, but we could find no park.
A group at the beach said the park had closed and suggested either the Pinery or a family campground down the road. We stopped at the family campground, and they just had a cancellation, so we were in luck. It is called the Carolinian Forest Family Campground.
The campsite here was a little crammed between two other spots, but there was some shade and privacy trees. The best part about this spot was it was a 10 minute walk to Lake Huron. We went to the lake to enjoy a sunset. A cloud bank prevented a spectacular evening, but it was still pretty.
I guess the moral of the story is to research and scout your campgrounds in advance and make bookings before your phone becomes useless. Another option could be to obtain a Canadian data plan or an international one.
I think the real lesson is sometimes the best adventures happen when one ditches the devices and the research in order to rely on the friendliness and helpfulness of strangers. Perhaps the most fun we had on the trip was the search for campgrounds. Outside the ice queen at the Sarnia LCBO, we were not disappointed with the kindness of the Canadian people.
Adventure on!
TT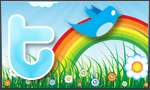 The goal of Traveling Ted is to inspire people to outdoor adventure travel and then provide tips on where and how to go. If you liked this post then enter your email in the box to get email notifications for each new entry. Daily travel photos are excluded from your email in order to not flood you with posts. There is no spam and email information will not be shared. Other e-follow options include Facebook (click on the like box to the right) or twitter (click on the pretty bird on the rainbow above).
On the right sidebar is a donate button. If you would like to donate in order to support the site, it would be appreciated. All donations would cover travel expenses and improvements to make the site better.