White River State Park museums, zoos, and hoops
White River State Park in downtown Indianapolis is a great urban adventure with opportunities to bike, run, see a concert, and visit a zoo. I wrote an earlier post detailing the outdoor activities available. You can even ride a Segway around the park, which is a perfect opportunity to segue to the indoor attractions.
If you come in for the weekend and it is raining or too hot in the summertime, not to worry as there are plenty of things to do inside with the air-conditioning flowing. You will find several museums, an IMAX theater, and even an opportunity to shoot some hoops at the NCAA Hall of Champions. The great thing about these places, if you are an nature enthusiast like me, is there is a lot of outdoor flavor to the indoor stops.
Eiteljorg Museum
Eiteljorg Museum of American Indians and Western Art was founded by Indianapolis businessman and philanthropist Harrison Eiteljorg. With Native-American Art and Western Art as a focus, you know it will focus on outdoor themes. The main exhibits feature beautiful paintings and depictions of American Indians and western geography.
During our visit, the museum had a featured exhibit from Ansel Adams. It does not get anymore outdoorsy than this. I walked around this exhibit with my mouth agape as I viewed his seminal work from Yosemite and other national parks. I was pleased to see a few photos from Big Bend National Park. I visited there earlier this year and was amazed by its beauty.
Indiana State Museum
My favorite part of the Indiana State Museum was seeing the mastodon bones. About 15 years ago, Dan Buesching discovered some incredible bones in his soil at his peat farm. Fifteen years later, these bones are named Fred, and they even have a twitter account.
One does not think ice age giants when they think of Indiana, but the state will surprise you if you dig deep enough. There is a map of all the mastodon dig sites in Indiana, and the dots light up the screen as Indiana used to be a Pleistocene stomping ground for these ancient behemoths.
Fred is especially unique as he is 80% real bones, which is rare to find an almost complete skeleton. The Indiana Museum has remains from over 28 locations, which is more than any other Midwestern museum. The mastodons and fossil exhibit is just the tip of the ice age berg at the Indiana Museum. They also feature exhibits on popular culture and history and just about everything in between.
IMAX Theater
Downstairs at the Indiana State Museum they have an IMAX Theater. We watched an incredible documentary called Island of lemurs: Madagascar. The movie talked about the conservation efforts to help stabilize and protect these amazing creatures. The movie featured idyllic scenery from this magical island. With the 3D affects, I felt like I could reach out and grab a tree. Madagascar is definitely now on the bucket list.
NCAA Hall of Champions
When I think of Indiana, I immediately think of basketball. Indiana schools have an illustrious past with iconic players like Bobby Plump (the basis for the movie Hoosiers), Isiah Thomas, Steve Alford, Larry Bird and legendary coaches like Bob Knight and recently Brad Stevens who led mid major Butler to two consecutive championship games.
It is fitting that the NCAA Hall of Champions is situated in Indianapolis. The museum is about all collegiate sports, but basketball is a featured subject of course. The museum is interactive, which is especially attractive to young adults. From the moment you enter the hall and take the obligatory burly man pose to the simulated baseball game upstairs, you will have a blast.  I enjoyed the basketball gym recreation room where I was able to shoot some hoops and even shot some airballs without a deprecating audience giving me the A-I-R-B-A-L-L chant.
Indianapolis Zoo
The Indianapolis Zoo was listed on my outdoor activity post, but it also deserves a spot with some great indoor exhibits. We got to see some orangutans work on the computer, which was a treat. There was also a dolphin show and in the desert exhibition a snake pit. I enjoyed seeing live snake specimens, especially the poisonous ones. I would rather see them in an aquarium than on the trail like a water moccasin I almost stepped on in Florida.
I was a guest of the White River State Park this summer as part of a press trip. The opinions, pictures, and love of Fred the mastodon are purely my own.
Adventure On!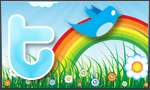 The goal of Traveling Ted is to inspire people to outdoor adventure travel and then provide tips on where and how to go. If you liked this post then enter your email in the box to get email notifications for each new entry. Daily travel photos are excluded from your email in order to not flood you with posts. There is no spam and email information will not be shared. Other e-follow options include Facebook (click on the like box to the right) or twitter (click on the pretty bird on the rainbow above).
On the right sidebar is a donate button. If you would like to donate in order to support the site, it would be appreciated. All donations would cover travel expenses and improvements to make the site better.