White River State Park
White River State Park is a unique park in downtown Indianapolis. There are no campgrounds here, no fishing, no deer and bald eagles although you might see a rabbit. It is not under the purview of the Department of Natural Resources. The park features city attractions like museums, a zoo, and plenty of outdoor space.
The park provides residents and visitors alike a chance to have an urban adventure. The mantra of the park is "embrace the space."
There are not many cities that have a beautiful outdoor park and so many indoor attractions all in one place. When trying to see a city you often have to take expensive cab rides from this place to that in order to cover it all. In Indianapolis, thanks to all that is under the umbrella of White River State Park, there is so much to do all reachable via a short walk or bike ride.
Here is a synopsis of the outdoor attractions found here. For those sniffing a sequel, you are quite perceptive as indoor attractions will be coming soon.
White River State Park Outdoor Attractions
Segway Tour
The perfect way to see the outdoor area is by a Segway. This way you can see the park in less than two hours and take in the river views, the canal, and tool around the sidewalks to truly embrace the space. Please click this link to see more pictures and get more information on the Segway Tour.
Shared bike program and bike rentals

In Chicago we have the Divvy program. In Indianapolis they have a similar program at White River State Park and throughout the downtown area. The daily cost for the shared bike rental is $8.00 while the bike rental is more expensive. Read the difference between the two here. There are 25 kiosks along the Cultural Trail in downtown Indianapolis for the shared program. If you feel like getting a little more exercise than a segway and want to do your own tour of the park and the rest of the downtown area, then the bike rental is perfect.
Indianapolis Indians baseball game
The AAA baseball affiliate of the Pittsburgh Pirates call Indianapolis home at picturesque Victory Field. Come get a footlong hot dog and enjoy craft beer at the Cove, or get your picture taken with the team mascot. There is not a bad seat in the house here.
Indianapolis Zoo
I have not been to a zoo since I was in grade school, but I enjoyed my time at the Indianapolis version. The highlight was Simon Skjodt International Orangutan Center. I visited Semenggoh Wildlife Center last year in Borneo and saw these amazing great apes feeding. They have a new orangutan exhibit in Indianapolis, which is sensational.
They built a series of towers connected by hand bridges and cables that the animals can swing on with their powerful hands and feet. They look like towers to us, but to the orangutans it resembles a rainforest.
Orangutans are highly intelligent, and they use their smarts in the wild to find food. This challenge is lacking in a zoo environment where all their dietary needs are provided for them. In order to stimulate their brain in captivity, they have the apes work on designed computer programs. We got to see one orangutan in action. Rocky showed off his problem solving skills for a group of admiring visitors.
The primary function of the Indianapolis Zoo is research. "We're not a zoo doing conservation; we're a global conservation organization that is a  zoo," according to Indianapolis Zoo President and CEO, Mike Crowther.  The Indianapolis Zoo is the largest zoo in the United States to receive no direct annual tax supported revenue according to their website.
In order to make ends meet, they do have to make money as a zoo. In order to do this they have all the zoo things that people love like dolphin shows and exotic animals from around the world. They do have an impressive array of the latter in interesting outdoor exhibits where animals have room to range.
I am not a big fan of zoos as I would rather see animals in their natural environment. It is nice to see that this zoo uses the funds they receive to foster impressive programs targeted towards education and conservation. The orangutan program is the most impressive of these ventures.
The most important part of the orangutan exhibit is to raise awareness of their plight. Orangutans are on track to be the first great ape to become extinct mainly due to loss of habitat. The zoo is hoping people will fall in love with them, so they will help and donate to the cause. They are easy to fall for. Even if you are not a zoo person, you will enjoy seeing these special animals in the wild or in captivity.
White River State Park concert
There is nothing more fun in the summertime than an outdoor concert. We were scheduled to see Michael Franti and Spearhead on his yoga tour. Unfortunately, high winds and thunderstorms were in the forecast, so it moved indoors. Past acts have included John Fogerty, Avett Brothers, Ray Lamontaigne, and Jack Johnson.
Run or Walk White River State Park
The best way to explore any outdoor space is on your own two feet. White River State Park is fantastic for walking and running. They are even constructing a cross-country running course and hope to get big time collegiate races in the future.
Where to stay
Marriot has three different properties located across the street from the park including the beautiful JW Marriott. It is the perfect location to use those Marriott Rewards.
Where to eat
Head to Mass Ave. for pizza at Pizzology or a trendy stop at the newly opened Union 50 both featuring fresh farm to table ingredients. Union 50 also features craft beer and tasty cocktails with live music multiple times per week.
Where to drink
I enjoyed a flight of beers at Tow Yard Brewery and each one was as good as the previous one. This brewery is not within walking distance, so you would need to grab a taxi. There are also drinking establishments inside the Marriott property and Friday's attached to the hotel.
I was a guest of the White River State Park during a recent weekend in Indianapolis. The thoughts, pictures, and opinions are my own.
Adventure on!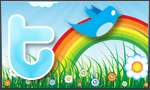 The goal of Traveling Ted is to inspire people to outdoor adventure travel and then provide tips on where and how to go. If you liked this post then enter your email in the box to receive an email newsletter each week with new stories and adventures. There is no spam and email information will not be shared. Other e-follow options include Facebook (click on the like box to the right) or twitter (click on the pretty bird on the rainbow above). On the right sidebar is a donate button. If you would like to donate in order to support the site, it would be appreciated. All donations would cover travel expenses and improvements to make the site better.