The signature backpacking trail in Big Bend National Park is the Outer Mountain Loop. It is a 30 mile plus loop starting and ending at the Chisos Basin. Despite only being 30 miles, it is a rugged, remote, incredibly beautiful, and a challenging backcountry adventure. Do not let the short distance in Big Bend Chisos Mountains lull you.
Related: Outer Mountain Loop tips
Solo hiker permit requirements
Big Bend National Park Outer Mountain Loop
I had hiked this trail over 25 years ago when I was in high school with my dad and a friend. I knew what the loop entailed. When I signed in at the ranger station to get my permit I had to complete a special solo hiker entry form with information about my clothing, color of my backpack and rain gear, information on my car, and a signed note from my mother (just joking on the last one although I did leave my mom as my emergency contact). I had to have my picture taken as well as a picture of the sole of my shoe.
If I became lost, they wanted as much information in case they had to rescue me. Many people underestimate the dangers of the desert hiking and become lost, dehydrated, and exhausted and have to be helped out of the park. I needed to check out of the park as soon as I got done with my hike, so they would not send out a search party.
Big Bend dangers: heat, fire, critters
They went over the three main dangers. They are heat, fire, and critters. Big Bend is in a dangerous drought and the meadow and tree covered Chisos Mountains are as dry as the desert below. It would not take much to spark a fire on the mountains and create an extremely dangerous situation for those camping on top. The ranger told me that the route I was hiking down was the escape route, so if I detected any hint of fire, I should proceed forward on my planned hike or turn around and come back depending on where the fire is located at of course.
Not much was said about critters. There are mountain lions, rattlesnakes, and black bears in the park. I saw no sign of any of them. The animal that harassed me the most was the fly. I could not believe that a desert could house such an array and quantity of flies. I only got bit by a couple, but every time I stopped, I was swarmed.
Biggest threat is lack of water
The biggest threat to your safety is the heat and subsequent lack of water. I was carrying over a gallon and a half of water, and I had another gallon stashed 20 miles into the hike, but the ranger suggested I carry more. I bought two more liters at the store and stuffed them into an outer container in my backpack. This proved to be vital.
This meant I had over two gallons, and when I picked up the pack, I could feel it. My pack must have weighed close to 85 pounds. My backpack hiking Isle Royale National Park was 65 pounds, and this felt much heavier. A gallon of water weighs 8 pounds per gallon, so I had close to 20 more pounds in water. I staggered forward to start my hike wondering how I was going to climb the Chisos Mountains at over 7,000 feet.
Pinnacles Trail
I did not have long to find out as the Pinnacles Trail goes immediately up into the Chisos Mountains from the Chisos Basin. I was soon hiking up and over switchbacks to the top of the Chisos Plateau. It was tough, but I made it without a hernia. I then deposited my pack into a bear proof container and hiked with only water to the top of Emory Peak: at 7,825 feet, the highest point in the park.
I met two day hikers, Scott and Ryan, from Houston at the top of Emory Peak. We walked back to where my pack was together. I had a nice conversation with them for over an hour, which was good because they would be the last people I would talk to for two days.
Big Bend Chisos Mountains and onward to Juniper Canyon campground
I put my albatross back on and continued with my hike. Fortunately, the first day was only a little more than six miles, not including the 3 mile detour to Emory Peak, and I had already hiked 5 miles. I was starting to tire and each incline was a lot of work. Soon though, the sign for Juniper Canyon campground pointed the way to my first night's stay.
In Big Bend the Chisos Mountains are quite a different animal than the desert below. It is cool and temperate on top with meadows and trees, which provide much needed shade. No campfires allowed in Big Bend, especially due to the extreme drought. I pulled out the old Granddad and had a few sips of whiskey, and I watched the beautiful Texas stars come into view. A whippoorwill chirped in the distance was the only sound as I leaned against a log and soaked in the solitude.
Continue with the adventure
I knew tomorrow was going to be a son of a bitch. I had to hike down the Juniper Canyon Trail. After this, it is 12 miles across the open Chihuahuan Desert, but tonight I was happy to be high and cool in the Chisos Mountains.
The journey continues here: Big Bend Juniper Canyon hike
Adventure on!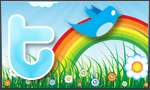 The goal of this site is to inspire people to outdoor adventure travel and then provide tips. If you liked this post then sign up for the email newsletter. Notifications go out once or twice a month with what is new with Traveling Ted's adventures. Your email will not be share and you will receive no spam. Other e-follow options include Facebook (click on the like box to the right) or twitter (click on the pretty bird on the rainbow above).