A big part of any adventure is getting to your destination, especially when your goal is a national park in one of the wildest islands in the world. While Kuching in Borneo is more modern than most people think before visiting, getting to Bako National Park from the capital of Sarawak, Malaysia is still a thrill.
Finding the bus stop –
The first goal is to find the bus that goes to Bako. You can either walk to the bus station or get a taxi. I grabbed a taxi and wish I would have walked because the ten minute cab cost more than the 45 minute bus ride.
Grab the bright red bus 1 run by Rapid Kuching.  It leaves from in front of the buffet restaurant called Toko Minuman Jumbo at 6 Jln Khoo Hun Yeang. I highly recommend grabbing a bite to eat here before departure. Buses depart every 30 minutes from Kuching between 7 a.m. and 5 p.m.
If you have trouble finding it just ask around. Most people in the area are accustomed to seeing backpackers leaving for Bako. Once you are on the bus, it is a breeze as the bus ends at the Bako bazaar where the next step of the journey awaits. The national park has a kiosk here where you can buy your entry into the park and a boat to get there.
Hiring a motorboat-
Bako is so pristine that there are no roads into the park. The only way to get to the entrance is by motorboat up the Tabo River. The boats cost RM47 each way, which is about 15 usd. This is the cost for the boat, so if you are with a group you can split the costs. Sometimes you can find other travelers on the bus or at the bazaar and pair up to reduce costs.
The boat ride is a magnificent introduction to the beauty of Borneo and Bako. Be on the lookout for crocodiles and eagles on the way into the park.
They deposit you at the beach. The boatman will ask what time to pick you up. It is customary to return on the boat you arrived in on. My boatman had problems with his boat, so I was picked up by a different one. When I was ready to leave I could not find my guy. Other boatmen pointed to another guy, so I got in with him and returned. I feared a scam because I had already paid for both trips, but it turned out to be no problem. The operation is quite efficient.
Bako arrival-
I arrived at extreme low tide, so I was dropped off about a quarter mile from the Visitor's Center. Once you arrive at the Visitor's Center you check in with the ranger. There is a 10RM fee per individual entrance fee. They then give you a map and show you the trails. You pick a trail to hike and have the option of hiring a guide. Each time you return from finishing a hike, you check back in at the Ranger's Station.
Bako tips-
Arrive early – If you are solo traveling there are more people coming early, so there is a greater chance of finding someone to share a boat with. I came a little later and had to pay the entire boat fee myself.
Stay awhile – They have camping and hostel arrangements. It is best to book this before you come to the park especially if visiting between June and August. You can book online, stop by the National Park Booking Office in Kuching, or call. I would recommend staying at least one to two nights
They have a cafeteria with beer, water, snacks, other beverages, and meals. You do not have to bring your own food if you do not want to.
The trails are extremely well marked. There is no need to hire a guide; however, a guide is useful as it is an expert other set of eyes that can help spot wildlife
If you do not want to go through the hassle of getting there yourself, you can always book a tour in Kuching. I would recommend going with Planet Borneo.  Their guides are extremely friendly and professional.
Although my trip to Bako was paid out of my  own pocket, I was a guest with Planet Borneo during my stay in Kuching. My recommendation of Planet Borneo was not swayed by this fact. The opinions of Bako, Borneo, Kuching, and Planet Borneo are my own.
TT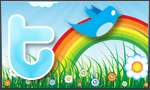 The goal of Traveling Ted is to inspire people to outdoor adventure travel and then provide tips on where and how to go. If you liked this post then enter your email in the box to get email notifications for each new entry. Daily travel photos are excluded from your email in order to not flood you with posts. There is no spam and email information will not be shared. Other e-follow options include Facebook (click on the like box to the right) or twitter (click on the pretty bird on the rainbow above).
On the right sidebar is a donate button. If you would like to donate in order to support the site, it would be appreciated. All donations would cover travel expenses and improvements to make the site better.