I was invited for a weekend of urban adventure in Cleveland over the 4th of July weekend. The weekend included kayaking, biking, and the Rock and Roll Hall of Fame. There was no camping involved, so I decided to head up a day early and camp and hike.
Ohio waterfalls at Hocking Hills State Park
My first stop was Hocking Hills State Park, which is about 50 miles south of Columbus. It reminded me a lot of Red River Gorge in Kentucky. The area featured zip lines, cabin rentals, and a gorge. After I settled into a camp spot, I headed over to the Old Man's Cave Area.
This is a deep gorge with two waterfalls on each end. The waterfalls were scenic as was the gorge. The falls were dependent on water flow. They were not at peak flow, which is common for the 4th of July, but they were still worth checking out.
I did not arrive until late, so it was early evening before I was able to hike around. After checking out the waterfalls on both ends of the park, my next stop was Cedar Falls. It is a 2-3 mile hike from the Old Man's Cave section.
After walking about a half mile, I turned around. It was already past 6 p.m., I had not eaten dinner, and I had no water with me. I realized going 3 miles forward and back was not a good idea for several reasons. I headed back to the car and cheated. I drove to the other end of the park to the Cedar Falls parking lot and parked there. Shhhhh!!!! Please don't tell anyone. From this parking lot the falls was a much more manageable half mile stroll.
I still felt like a chicken for not walking the full 6 miles like I originally planned. Cedar Falls was a long thin waterfall that cascaded into a pool. I was disappointed that no swimming was allowed, but it made sense as the pools were shallow and would be a mad house with all the guests the park receives. Being close to Columbus, the park is a favorite stopping place for college students and other city dwellers.
When I returned to the car, a dude with a group of others approached me and asked how far the walk was to the falls. I told him it was only a half mile. His face fell at the news. Then he relayed the news to the other adults in the group, and in turn their faces fell at this piece of information. They retreated to their car and drove away without seeing the falls. I did not feel like such a wimp any longer for retreating from the six mile evening walk. I could not understand it because the group was not overweight or too old or too young.
The next morning I awoke early to a deluge. It rained all night in Hocking Hills and ruined my campfire. I originally planned to stay longer and hike in Hocking Hills in the morning, but Mother Nature had other plans. Instead,I headed toward Cuyahoga Valley National Park just south of my ultimate destination of Cleveland.
Ohio waterfalls at Cuyahoga Valley National Park
I got a park map and made my way straight to Brandywine Falls. I expected the falls to be similar to the ones in Hocking Hills: scenic and worth a stop, but not spectacular. Brandywine Falls was amazing and one of the best I have encountered in the Midwest.  I knew I was on to something special when I heard the roar from up the trail. I came over a rise, and I saw a platform with people viewing the falls and the actual falls in the background, which dwarfed the people and the platform.
After enjoying Brandywine Falls, my next stop was nearby Bridal Veil Falls. This falls was actually outside Cuyahoga and in the Cleveland Metro Parks System. This falls was a lot like the Hocking Hills waterfalls. The Hocking Hills falls and Bridal Veil would be much more impressive to see in the spring after the snow melt or after heavy rains.
I went for a run in the Cleveland Metro Parks and then headed off for a weekend in downtown Cleveland. I was thrilled that I got a night of camping and five waterfalls under my belt even before the official festivities of the weekend were to begin.
Adventure on!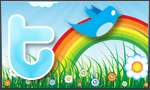 The goal of Traveling Ted is to inspire people to outdoor adventure travel and then provide tips on where and how to go. If you liked this post then enter your email in the box to get email notifications for each new entry. Daily travel photos are excluded from your email in order to not flood you with posts. There is no spam and email information will not be shared. Other e-follow options include Facebook (click on the like box to the right) or twitter (click on the pretty bird on the rainbow above).
On the right sidebar is a donate button. If you would like to donate in order to support the site, it would be appreciated. All donations would cover travel expenses and improvements to make the site better.