I am training for the Chicago Marathon in October. This means I need to stay fit and it is important that I run during some of my travels. When traveling it is not easy to find the time, but the bigger obstacle is finding the place.
Running in an unfamiliar environment can be tricky and perhaps even dangerous. This was not the case in Cleveland. The Cleveland area is incredibly runner friendly thanks to the Cleveland Metro Parks.
I got flooded out of my campsite early in the morning in Hocking Hills, which is 2.5 hours south of Cleveland. I had to check into my hotel at 3 p.m. My plan was to wake up and explore the Hocking Hills State Park, but after one thunderstorm after another all night, I had had enough. I woke up at 6 a.m. and packed my tent in the rain and fled to Cleveland.
This made things a little problematic because what was I to do between 8:30 and 3 p.m. My next plan was to stop in the Cuyahoga Valley National Park, which is just about 30 miles south of Cleveland. I hoped it would not continue to rain. If it did I could still do a little hiking with my rain jacket on.
It rained the whole drive up to the park, but miraculously stopped when I entered the Cuyahoga Valley. I hit the visitor's center and got a map. There is no park entrance fee. I explored an amazing waterfall in the national park called Brandywine Falls. I then saw there was another falls not too far away called Bridal Veil Falls.
It turned out the second falls was actually not in the national park, but in an adjacent Cleveland Metro Parks. The park itself was called the Bedford Reservation. While driving around this expansive area of green just south of Cleveland, I was mightily impressed with the biking trails. There were bikers everywhere and a few runners and hikers too.
I explored Bridal Veil Falls in the Bedford Reservation which was off a horse trail. I could not believe they had trails even for horses. I was so impressed with the trail system that I was eager to try it out myself. I decided it would be a great time to get that run in. I went into one of the parking lots and changed into my running outfit.
I then measured out three miles in my car speedometer and parked at the Tinker's Gorge Scenic Overlook, which is a National Landmark. How often do you get to start your run at a national landmark?
The biking trails were labeled "biker's only" although I did see some people walking their dogs. Not wanting to upset protocol, I ran on the road, which was not dangerous at all as there was a decent section of gravel between the road and the grass. The speed limit is 35 m.p.h. and cars are used to bikers, runners, and deer on the road, so most people watch their speed. There was not a lot of traffic anyways, so it was a really pleasant run.
I ran from the landmark to Eggbert Road, and it was not an easy stretch. It was constant up and down as the start was actually at the top of a scenic overlook and descended down to the creek bed where the falls was. We do not have many hills in Chicago, so it was nice to have some up and down sections to augment my training.
Once I finished, I headed off to my hotel in Cleveland. I had a busy weekend as guest of the Positively Cleveland Tourist Bureau, so I did not get a chance to run during the rest of the weekend. On Sunday when my itinerary was through, I decided to drive back to Tinker's Gorge and run another 6 mile stretch through the Cleveland Metro Parks before going home to Chicago.
The three mile section I ran is just a fraction of the trails and parks that encompass the Cleveland Metro Park System. Together they ring around the city and are referred to as the Emerald Necklace. There are over 100 miles of trails for hiking, biking, and horseback riding and this does not include the Cuyahoga Valley National Park, which also has an impressive network of trails. If you are spending time in Cleveland, definitely make an effort to check one or more of these parks out and get your run in or your recreation activity of choice.
In the winter they even have cross-country skiing there, so I might have to make a return trip in the winter. Another thing I like about the Cleveland Metro Parks is they are not resting on their laurels. There is a plan to link the Towpath Bike Trail in Cuyahoga to the parks, which is a 100 mile bike trail. There is also a plan in place to better the parks through 2020, so even though they are far superior to any other urban park network I have come across, they have plans in the future to improve it even more.
This trip was in part sponsored by Positively Cleveland, but this portion was not part of my tour as I explored this on my own. Either way, all opinions, photos, and views are my own.
TT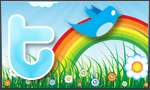 The goal of Traveling Ted is to inspire people to outdoor adventure travel and then provide tips on where and how to go. If you liked this post then enter your email in the box to get email notifications for each new entry. Daily travel photos are excluded from your email in order to not flood you with posts. There is no spam and email information will not be shared. Other e-follow options include Facebook (click on the like box to the right) or twitter (click on the pretty bird on the rainbow above).
On the right sidebar is a donate button. If you would like to donate in order to support the site, it would be appreciated. All donations would cover travel expenses and improvements to make the site better.