There are a hundred fun Birkie traditions to do during the American Birkebeiner cross-country ski marathon.  In fact, I was talking to one Worldloppet skier who agreed that the actual race is only like 20% of the experience.  Hayward, Wisconsin becomes a fascinating place every February during the annual run of this fantastic race and experience.
Related: A GoPro American Birkebeiner video adventure
5. The Birkie expo
Chat with ski vendors, cross-country ski magazines, and check out the latest apparel and equipment.  This year the expo was held at the Hayward middle school, which was where the bib pick up was. It was a great way to kill two birds with one stone as after or before the bib was picked up, you could then check out the expo.
4. Stay at the Hayward Intermediate school during race night
The song Refuge by Tom Petty declares that "you don't have to live like a refugee," but for one night it is a fun experience to bed down on the gymnasium floor with hundreds of other skiers the night of the race. Buses come at 6 a.m. to shuttle all who stay for free to the Telemark Lodge where the Birkie starts. Lodging costs $20.00 per person per night and is open Friday and Saturday night.
3. Spaghetti dinner at Cable Community Center
I sat down with my spaghetti and within two minutes I was having interesting conversations with multiple people at the table. The tables are lined like a cafeteria, and of course everyone is there for the race, so it is a great place to share past and present Birkie stories and talk about cross-country skiing. Each time I have raced I have gone to this location and I have never had to wait long for someone to come by and start talking.
They say you should load up on carbs the night before a big race, so I did just that at the Angry Minnow along Highway 63 in Hayward. A lot of other spectators and racers will be there, so it a fun way to interact with other Birkie participants.
1. Have a post drink along Main Street
The Angler is also a good place, but it is much more crowded. Karibalis is a little more laid back and yet still crowded with plenty of Leinie's flowing. It is a great place to revel in the end of the race and meet up with people from previous years. I met people at the 2010 race at this restaurant bar and returned this year, and lo and behold they were there again.
Everyone has their set Birkie schedule after doing it a couple of years. These are five traditions I would recommend and will do again myself in ensuing years. Is there a Birkie experience I missed that I should attend next year? Let me know in the comment section.
For more information on this great race and experience, check out the Birkie website.
Adventure on!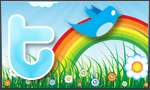 The goal of this site is to inspire people to outdoor adventure travel and then provide tips. If you liked this post then sign up for the email newsletter. Notifications go out once or twice a month with what is new with Traveling Ted's adventures. Your email will not be share and you will receive no spam. Other e-follow options include Facebook (click on the like box to the right) or twitter (click on the pretty bird on the rainbow above).