Bucket lists are the rave in the adventure travel world these days. Everyone wants to make a list of where they want to go before they die and then tell everyone else whether they want to know or not. I am not exception as I have done the obligatory post.
I have also examined the subject from the opposite side. I have written about the travel experiences that I felt were most precious in my travel bucket. Today, I am writing about the almighty bucket and the subsequent list from a different perspective.
This list compromises my bucket list killers. Looking at the title you may think I am talking about work, bad health, lack of money. Those would also be considered bucket killers, but who wants to write about such negative things.
These bucket list killers are the places I love so much that I keep going back again, again, and again. They keep me from applying check marks on my bucket list because I am addicted to these destinations. Is there a place you love so much? An old reliable that is your bucket list killer? Please tell us about it in the comment section below.
Across the border in Ontario, Canada lies an amazing park also known as the canoe country wilderness. Vast lakes, granite rock outcroppings, pine forests, bald eagles, and great fishing characterize this swath of lakes and canoe trails along the U.S and Canadian border.
I first canoed the Boundary Waters just south when I was in high school. Not soon after followed my first Quetico trip. I have been into Quetico about seven times since. I plan on going back soon to the detriment of some other place that I would like to go to before I die.
4. Great Smoky Mountains National Park
The most spectacular mountain section in the Appalachians, the Great Smoky Mountains are another place that really grabs you and keeps you coming back again and again. It is a backpackers heaven with hundreds of miles of trails with great tent and shelter camping.
The mountains are awesome in their own right, but the backcountry is just as fascinating. Mountain streams cascade through stands of rhododendron and thick hardwood forest.
I first hiked the Smoky Mountains at the tender age of ten. We got lost the first night and hiked the last couple of miles up to the Appalachian ridge in the dark. Our family was charged several times by a whitetail deer as we slowly made our way in the dark. Good thing it was not a bear.
Despite the precarious first trip, I have returned too many times to count. I have been to the Great Smoky Mountains over twenty times and look forward to my next hike. I will just make sure it is not in the dark.
I think the Everglades is the only outdoor place I actually dreamed about after returning. I knew right then that I loved this place. It was not love at first sight though. I remember the first view I had of a canoe trail made me not want to even start the trip.
We put our canoes in a mangrove swamp which had low lying trees that created a tunnel through the swamp. I envisioned spiders and snakes falling into our boat. We did not see one snake, but we saw many alligators and a ton of amazing birds. I have been to the Everglades four times. I look forward to my next trip in the swamps of Florida.
This consists of the Jack's Fork and Current River, but you could also throw in the Buffalo River in Arkansas as it is in the same general area. It has been awhile since I have been to this old friend, but I hope to get back soon. It used to be an April tradition.
The rivers are lovely with limestone cliffs, clear water, and dogwoods blooming in the spring. On one memorable trip we adopted the family dog Barney who was a stray in the campground in Arkansas.
The Wisconsin River
This is a staple of my existence. Last year was the first time I have not canoed this river in I cannot remember when. My first trip was also at age ten, and I am sure I have averaged one Wisconsin River outing per year.
This year will make up my absence last year as a post Memorial Day trip is already penciled in the calendar. The Wisconsin River is characterized by beautiful bluffs, verdant green forests lining the river, golden sandbars, and bald eagles, which seem to fly off of every dead tree.
Growing up in Chicago, the adventure travel is limited in the area. These are the best spots for outdoor adventure within a day's drive, except for the Everglades, which is one reason why I keep going back.
Stay tuned,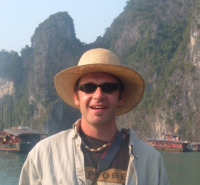 TT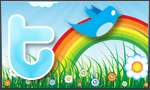 The goal of Traveling Ted TV is to inspire people to outdoor adventure travel and then provide tips on where and how to go. If you liked this post then enter your email in the box to get email notifications for each new entry. Daily travel photos are excluded from your email in order to not flood you with posts. There is no spam and email information will not be shared. Other e-follow options include Facebook (click on the like box to the right) or twitter (click on the pretty bird on the rainbow above).
[subscribe2]