Costa Rica is known as one of the best adventure travel countries in the world due to its diversity in wildlife and a plethora of outdoor recreation activities. One aspect of the country which receives hardly any ink or bandwith is the food. I arrived having scant knowledge what Costa Rican cuisine was all about.
It is not like I knew zero as it does not take a genius to figure out Costa Rica would excel in the seafood department and it would have delicious tropical fruit. Costa Rica is a country surrounded by water with the Pacific on one side and the Caribbean on the other, so anyone looking at a map could figure this out.
I had some delicious swordfish at Manuel Antonio and some incredible mouth watering tuna in Puerto Jimenez. Costa Rica is not the cheapest country in the world, but both of these dishes turned out to be in the $10.00 to $20.00 range. These dishes would have been twice or three times the amount in the United States.
Costa Rica is not far from the equator, and you can pretty much count on delicious succulent fruit when you are traveling in a tropical country. On my last day in Costa Rica, I stopped by a market and bought a ridiculous amount of lychees. I brought it back to the hostel I was staying at and shared it with my dorm mates while we watched Green Bay Packers hold off the New Orleans Saints.
Many travelers swear by street food when they visit other countries. This type of dining is the most adventurous, but often carries with it the biggest reward. These are the places the locals eat at. When you see a street diner packed with locals you know you have found something special. These places can be hard to find even with a good guide book.
In Costa Rica the street food diners come in the form of little mom & pop restaurants called sodas. Many times they literally run by moms and their kids. If you are in Costa Rica without a guide book and you see the sign for a soda you might mistake if for the carbonated drink.
I ate at several sodas, and I swear by them. They give you a decent amount of food, the plate is relatively inexpensive, and they often have delicious homemade drinks. Actually, eating at some sodas is like eating in someone's living room. They ask you what you want, and they run in their kitchen and make it for you if they have it in their fridge.
At one soda in Puerto Jimenez I sat down for breakfast and asked the lady for a menu. She nodded her head that she did not have one. I tried my best Spanish to try and conjure up a meal, but I had left my guide book and my minimal Spanish was not doing the trick. I was able to order coffee, and I was enjoying a cup, but when I was done I was planning on splitting.
The not to be deterred patroness opened up her fridge and started taking items out and showing them to me. She pulled out an egg, and I said "si, tres per favor." Then she pulled out a piece of ham, I said "si." She went to work and in five minutes flat I had some eggs, ham, re-fried beans, and rice with my coffee. A nice plate full of delicious homemade food for under $4.00.
These sodas are omnipotent until you really want to find one. On my last night in Costa Rica me and a fellow I met in our hostel wandered around Alajuela for over 30 minutes looking for a soda. We finally gave up and ordered at a fast food place. Next morning on my way to get coffee I found a soda five minutes from our joint. Doesn't it always work like that when traveling.
Stay tuned,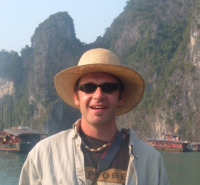 TT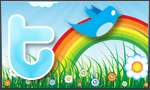 The goal of Traveling Ted is to inspire people to outdoor adventure travel and then provide tips on where and how to go. If you liked this post then enter your email in the box to get email notifications for each new entry. Daily travel photos are excluded from your email in order to not flood you with posts. There is no spam and email information will not be shared. Other e-follow options include Facebook (click on the like box to the right) or twitter (click on the pretty bird on the rainbow above).
On the right sidebar is a donate button. If you would like to donate in order to support the site, it would be appreciated. All donations would cover travel expenses and improvements to make the site better.