San José, Costa Rica arrival tip
Since airports are frequently on the fringe of large cities, an arrival into a big city can challenge the budget, plus become a source of frustration and stress. San José, Costa Rica is no different. Juan Santamaria Airport is 15 kilometers outside the capital. Here is how I planned my Costa Rican debut in a frugal and smooth fashion.
Alajuela Backpackers Hostel is the way to arrive
My flight touched down past midnight, which made my arrival even more problematic. I booked a room at the Alajuela Backpacker Hostel, which is close to the airport. I figured I would crash here and then wake up and navigate the rest of the way into the city during the light of day.
Staying at Alajuela Backpackers Hostel turned out to be a great strategy. First of all it was cheap, and second of all it turned out to be conveniently located to the bus terminal in Alajuela that serves San José. It was only a half block to the station where buses leave every five minutes. The cost of the fare into the city was less than $1.00 usd; whereas, the taxi bill ran anywhere form $20.00 to $30.00 depending on negotiating skills.
The hostel also has includes a free shuttle to the airport from 4am to 11pm, so if your flight pulls in between those times it makes it even easier. Since I arrived after their shuttle stopped, I did have to pay for a taxi from the airport to the hostel, but it still turned out to be much cheaper than a taxi all the way into the capital.
The rates for the rooms are $16.00 for a dormitory with two bunk beds, so there is  a max of four people per room. Since I was coming in so late I wanted a place as cheap as possible the first night since I would only go right to sleep as soon as I arrived.
The place was really clean, and I would definitely recommend it for travelers coming into or leaving from the San José airport. There are a few cool things to do close to Alajuela too, so it would be a good place to stay for a day or two. The Volcano Poás is only a half hour away and the friendly bi-lingual staff could definitely help you get there.
For those who need their own room, the Alajuela Backpackers also have single rooms for $48.00. If you cannot stomach bunk beds then this is the way to go.
The hostel also has free wi-fi and excellent free strong coffee. Another prominent feature includes a bar that looks over the arriving and departing planes at the airport. The Lonely Planet recommends it and so does Traveling Ted.
Adventure on!
TT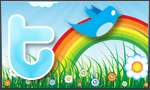 The goal of Traveling Ted is to inspire people to outdoor adventure travel and then provide tips on where and how to go. If you liked this post then enter your email in the box to get email notifications for each new entry. Daily travel photos are excluded from your email in order to not flood you with posts. There is no spam and email information will not be shared. Other e-follow options include Facebook (click on the like box to the right) or twitter (click on the pretty bird on the rainbow above).
On the right sidebar is a donate button. If you would like to donate in order to support the site, it would be appreciated. All donations would cover travel expenses and improvements to make the site better.