Costa Rica sounded interesting at the Travel and Adventure show
In January of this year, I attended the Chicago Travel and Adventure show. One of the highlights of the day for me was watching a program intended to spur travel to Costa Rica. The program guide talked about the natural beauty of Costa Rica, its tremendously varied flora and fauna, and the friendly people.
This reminded me of the factors explaining why Thailand is my favorite country. I spent a month in Thailand in 2005, and I loved the beauty of the country. My favorite place was Khao Yai National Park where I saw wild dogs, hornbills, and was charged by a wild elephant.
Earlier this year, I had the opportunity to travel for two weeks to wherever I wanted. Since Thailand is my favorite country, it was tops on my list; however, the cost of flying halfway around the world is not cheap. If you go to Southeast Asia, it is best to stay as long as possible. The most expensive part is the plane flight. Cost of living is really cheap, so once the flight is paid for it makes sense to stay awhile.
Costa Rica is not as inexpensive as Thailand; on the other hand, the flights are. I got a flight on Cheap O Air for $400.00 from Chicago to San José. Flights to Thailand could have cost up to a $1,000 dollars more, so I opted to follow the seed that was implanted in my brain from the Chicago adventure show and see if Costa Rica was indeed like Thailand.
I think the photos in this article will show that Costa Rica holds up well to Thailand. Here is a short analysis of the major points between the two countries.
Comparing Costa Rica to Thailand
Adventure travel activities –
You cannot go far in Costa Rica without seeing some sort of advertisement for zip lines, whitewater rafting, surfing, or some sort of jungle adventure. Thailand is the same way, but the adventure opportunities are greater in Costa Rica as they have more options.
Khao Yai verse Corcovado –
The best national park in Thailand is Khao Yai and the best in Costa Rica is Corcovado. They are two of the most incredible places I have ever visited. I cannot say one is better than the other. They are both top notch places to adventure and see amazing wildlife, so both spots need to be on your travel bucket list.
Friendliness of the people –
People are friendly everywhere. It always annoys me when I see ratings of friendliest people. You will find nice people everywhere. This factor is more dependent on the way you treat people than the way they treat you. If you are respectful and nice people will return the favor. Read this article by 501 Places and see how I feel about rating a country by friendliness.
Quality of the food –
When comparing Thai food with Costa Rican food, most people would automatically think Thai food would be so much better as Thailand is very famous for its cuisine while not much is written about Costa Rican food. I was pleasantly surprised how delicous Costa Rican food was. I did not have a bad meal there. While it may not be as tasty and vibrant as Thai food, the Costa Rican food I tasted was fantastic.
Being surrounded by ocean and amidst tropical jungles, Costa Rica excels in seafood delicacies and tropical fruit. If eating a country's food is one of your motivations for travel, you will be pleased with Costa Rica cuisine.
Communication –
I heard that in Costa Rica everyone speaks English well. I have to say I did not find this to be the case, but this may have been due to the  fact that I spent half of my trip in the Osa Peninsula, which is the most remote area of the country. I found it much easier to travel in Thailand, even in remote areas as there was always someone around who spoke English. I did not have much problem in Costa Rica, but it was definitely easier in Thailand.
Costs –
Thailand is much cheaper there is no doubt. An average cheap meal in Costa Rica is $4.00 while in Thailand you can eat a decent meal for $1.00. The airfare to Thailand from the USA is approximately $1,000.00 more. $1,000 can go a long way in Costa Rica, so if you are planning a short trip, Costa Rica would be more economical. If you have a three weeks or longer then it might be more beneficial to visit Thailand. If you reside in Europe, then it would probably be a similar cost for each destination, so Thailand might make more sense.
In conclusion, Costa Rica held up well to Thailand. I only spent ten days in Costa Rica compared to over a month in Thailand, so there are some aspects I feel I am not educated enough to discuss. For instance, Thailand has more interesting buildings and history, but I did not delve enough into Costa Rica to be able to compare. Costa Rica probably has better beaches, but I did not visit any beaches in Thailand due to traveling immediately after the 2004 Asian tsunami.
Both countries are amazing, beautiful, and well worth the trip. I would highly recommend either one depending on what your interests. When choosing one over the other, it would depend on the length of time you have to adventure. If anyone has any questions on either country please feel free to ask via a comment, email, or twitter.
Adventure on!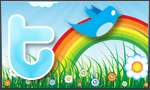 The goal of Traveling Ted is to inspire people to outdoor adventure travel and then provide tips on where and how to go. If you liked this post then enter your email in the box to get email notifications for each new entry. Daily travel photos are excluded from your email in order to not flood you with posts. There is no spam and email information will not be shared. Other e-follow options include Facebook (click on the like box to the right) or twitter (click on the pretty bird on the rainbow above).
On the right sidebar is a donate button. If you would like to donate in order to support the site, it would be appreciated. All donations would cover travel expenses and improvements to make the site better.