When planning a vacation, 38 percent of millennial travelers will visit a city, and 40 percent opt for the beach. While both can be nice places to visit, they have nothing on the powdery slopes of a ski hill. Not only do you get the relaxation of a resort, but you also get an adventure. There's ample time for socialization, solidarity, working out, and vegging out.
To plan the perfect weekend getaway to the slopes, there are some things you need to know. Here are five tips for planning an epic weekend ski trip.
Related: Back to school at Winter Park
1. Be Flexible with Dates and Locations
Your inclination may be to book your ski trip months or weeks in advance but try not to. Weather changes affect how enjoyable your trip will be. Look at 10-day weather forecasts for the destination you want to visit. Then, book a day or two before you go.
Not only can you get last-minute deals, but you can adjust where you're going based on weather. If Tahoe isn't looking so good, take a road trip to Utah instead! Another option is to look for things to do this weekend online and plan your trip around those events.
2. Ski When Others Don't
Every ski resort that attracts advanced skiers will likely also attract crowds of beginner tourists. If you want to enjoy the hills and avoid the crowds, ski when they don't want to. For example, early in the morning before they wake up and at lunchtime when they hit the chalets.
Consider planning your ski trips during holidays or during big sports events when people are glued to their televisions.
3. Check Out the Backcountry
Did you know that some mountains have backcountry access through the resort chair lifts? Often, you must bring avalanche gear and be an advanced skier to use them. However, you get access to roam through untouched powder with no beginners bailing past you. Talk to the resort about where their access points are and their safety guidelines.
4. Account for Altitude
When you've been waiting all year to go skiing, it can be tempting to hit the slopes as soon as you arrive. However, it's best to let your body adjust to the altitude first. Give yourself a day at the resort before you start skiing. Check out the spa, enjoy some food, and marvel at the slopes you'll hit tomorrow. The last thing you want is to be vomiting from the chair lift.
5. Don't Forget the Necessities
Sure, you'll need your ski equipment and outdoor gear. However, you don't want to forget some other crucial necessities for a weekend ski trip:
A shovel to keep in the car
Sunscreen and sunglasses
A travel water bottle to take on the slopes
To have an enjoyable trip, you need to stay safe and healthy. Remember to also pack any medications that you'd need if you got sick.
Want More Weekend Ski Trip Tips?
There's nothing like waking up and deciding you're going to go skiing the next day. Weekend ski trip getaways provide excitement and adventure like no other vacation. For more travel tips, select the continent you're visiting on my blog and read destination-specific advice.
Adventure on!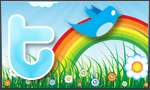 The goal of this site is to inspire people to outdoor adventure travel and then provide tips. If you liked this post then sign up for the email newsletter. Notifications go out once three to four times a year with what is new with Traveling Ted's adventures. Your email will not be share and you will receive no spam. Other e-follow options include Facebook (click on the like box to the right) or twitter (click on the pretty bird on the rainbow above).