If you're planning your next trip and the destination is Cyprus then the following tips and recommendations will be invaluable for you! There are so many interesting places when visiting Cyprus that must not be missed. This island is a super interesting destination. It has some of the cleanest and most beautiful beaches in Europe and an enviable cultural heritage. Due to its good strategic position, Cyprus has always been a desire for many civilizations. Today we can find a very interesting mix of cultures, and spectacular meals!
Related: Greek Island hiking tips
Visiting Cyprus tips
How to move around Cyprus
One of the first and most important tips you'll need before reaching this beautiful island involves the matter of transport. If you're planning to check and explore the whole island then renting a car is advisable – for reasonable car hire prices in Cyprus, check Enjoy. They have a great customer service, and the peace of mind and control having your own car will offer you is priceless.
Sea caves in Cabo Greco
One of the most photographed places in Cyprus is the sea caves of Cabo Greco. These geological formations are a true wonder created by the erosion of the sea. The caves have fascinating shapes that could well have been sculpted by man. But the best is the turquoise color of the water. It invites the bravest to throw themselves from the top of the cliffs to cool off. If you prefer a quieter plan, we recommend you go down to a cave to enjoy one of the best sunsets to see in Cyprus.
Kamara Tou Koraka stone bridge
Another impressive natural formation to see in Cyprus is the stone bridge in the area of ​​Cabo Greco. Although it may seem a lie, it is a creation of nature after centuries of erosion of the sea on the stone. Unfortunately, the bridge is at risk of collapse according to experts. That is why it is fenced and access is totally prohibited for safety reasons. But just seeing it with the Mediterranean in the background is a luxury.
Agioi Anargyroi Chapel
It will not take long to realize that Cyprus has much in common with Greece: language, religion, good weather, exquisite food, even architecture! Also in the area of ​​Cabo Greco there is a chapel that reminds us a lot of Santorini, with white walls and a navy blue dome. It is dedicated to the saints Kosmas and Damianos, who according to legend were doctors who healed those who needed it for free. Next to the chapel some stairs go down to a cave. It is said that there is sacred water of these saints in the cave. If the sea is cam, it is interesting to enter and enjoy the views.
Konnos Beach, one of the best beaches to see in Cyprus
Konnos Beach is one of the best beaches on the Cypriot east coast. The water is very clean and has a beautiful turquoise color. It is protected under a cliff, so its calm waters are ideal for swimming. There is also a coastal path to enjoy the scenic beauty of the landscape from the heights. At the top of the cliff is the Grecian Park luxury hotel. It has direct access to the beach.
Fig Tree Bay
Another beach of fine sand and crystal clear water is Fig Tree Bay. It owes its name to a lonely fig tree that has been facing the beach since the 17th century. It is in the most tourist area of ​​Protaras. So in addition to sunbathing and bathing, there is a wide range of water sports available.
Adventure on!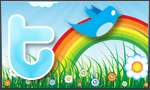 The goal of this site is to inspire people to outdoor adventure travel and then provide tips. If you liked this post then sign up for the email newsletter. Notifications go out once three to four times a year with what is new with Traveling Ted's adventures. Your email will not be share and you will receive no spam. Other e-follow options include Facebook (click on the like box to the right) or twitter (click on the pretty bird on the rainbow above).