The Greek islands are famed for their sun-kissed beauty, white sandy beaches, azure blue sea, rich history and tourist attractions, but they have also gained quite a reputation amongst hikers who want to explore nature and wilderness in these exotic islands. Mykonos was the first placed we hiked around 5 years ago, an island not known for its hiking but an island with plenty of exciting trails which are ideal for those looking for an easy, flat hike. Staying at the Adorno Suites Mykonos hotel provided us with the perfect jumping off point for this first hike, and it really gave us the walking buzz, so much so that we have since hiked more than 10 of the Grecian isles. Based on that experience, here are some tips should you decide to take on a Greek island.
Related: Hiking Baxter State Park
Strong and Supple Footwear
The landscape of the majority of these islands is very rugged and is often comprised of volcanic rock. Although many if the hiking trails offer flat footing, there are always rogue rocks and peaks to watch out for. With this in mind your footwear should be strong for protection but also supple so that these rocks won't cause you an issue should you stand on one.
Avoid Midday
A mistake which we have certainly learned from is to make sure that your hike doesn't see you walking between the hours of 1-3. We took on what we believed to be a small hike last year which started at 9am, unfortunately we miscalculated and we ended up walking well into the afternoon. Despite having sun protection, water and wearing hats, the searing heat of lunchtime is not pleasant and even if you avoid illness or injury, it simply isn't enjoyable to be hiking in this heat, which is of course the whole reason we do this in the first place.
Trekking Poles
Trekking poles are certainly going to be essential for your hike and so you should seek to rent some ahead of your trip. You can buy foldable hiking pools which you can take with you of course but they will significantly add to your luggage weight.
Group Hiking and Notice
Owing to the number of rocks and potential dangers on the hikes, you should never take this on by yourself. The best way to stay safe is to hike with someone else, or to at the very least let someone know where and when you will be hiking to, so that they can raise the alarm should you fail to return. Greece has many low-traffic routes which means that should you have an incident, there may not be anyone passing by to help.
Swelling
Swelling is often a problem in this heat and if you feel your hands begin to swell up then raise them in the air or place your hands on the straps of your backpack to encourage the blood to flow back to the body. Be sure to take action because if you don't it certainly has the chance of ruining your vacation and becoming very uncomfortable indeed.
There are over 6,000 islands to explore around mainland Greece, a perfect challenge for anyone who loves to hike.
Adventure on!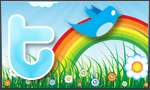 The goal of this site is to inspire people to outdoor adventure travel and then provide tips. If you liked this post then sign up for the email newsletter. Notifications go out once or twice a month with what is new with Traveling Ted's adventures. Your email will not be share and you will receive no spam. Other e-follow options include Facebook (click on the like box to the right) or twitter (click on the pretty bird on the rainbow above).