Getting back to nature is said to do wonders for both your physical and mental health. The benefits for the whole family are ten-fold. However, most people prefer life's little luxuries rather than venturing out to breathe in the fresh air. You don't have to be a hardcore outdoor lover to enjoy what nature has to offer, though, and vacation time is the perfect way to take advantage of it.
Take a look at these easy ways to make your adventure a more mindful and outdoorsy experience.
Take a road trip
There's nothing quite like taking in the scenery when you're on a road trip. Although it's pretty cool to look out of a plane window while you take off, all you look at in the air is a vast expanse of clouds. In contrast, driving to your destination is an enriching experience. If you're starting off in the city, RV rental in San Diego can help you get on the road with a reliable and comfortable vehicle. Taking a trip like this allows you to stop at several locations to explore, and it saves money on a hotel, too. Staying in an RV is also perfect for anyone who wants the comforts of home on the road with them, without having to sleep under the stars.
Related: West Texas Escalade road trip
Check the weather
One of the worst things about getting outside is the weather taking a turn for the worst. Some weather events can be unpredictable, but in most cases, you can plan ahead to avoid any major issues. If you're not the outdoorsy type, stick to exploring in the milder months, as cold and heat extremes can make the experience uncomfortable. It's also good to think about what kind of vacation you're taking because if you're in the middle of nowhere, local amenities and shops might be unreachable in an emergency.
Visit National Parks
The perfect way to get back to nature is to take advantage of the variety of National Parks across the country. These spots have a wealth of beautiful locations to explore and provide both adults and children with a unique outdoor learning experience. You can opt to camp within the National Parks in designated camping zones, or stay outside these locations in local lodges and hotels. For the newbie explorer, there are many miles of mapped out pathways and trails to follow, and if you're looking for some adventure, there's plenty of routes that go off the beaten track.
Be spontaneous
If you're more of a city traveler or prefer beach vacations, why not incorporate nature into these experiences too? Getting back to nature doesn't mean you need to camp in the woods to soak up the benefits. You could also take a day trip to a local wildlife park or visit a nature reserve close by. Beach holidays are also a chance to explore nature spots nearby, and if you're in tropical climates, there are so many locations teeming with exotic birds and flora. Just take a walk around the local area and see what you can find!
Adventure on!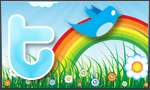 The goal of this site is to inspire people to outdoor adventure travel and then provide tips. If you liked this post then sign up for the email newsletter. Notifications go out once three to four times a year with what is new with Traveling Ted's adventures. Your email will not be share and you will receive no spam. Other e-follow options include Facebook (click on the like box to the right) or twitter (click on the pretty bird on the rainbow above).