Surely you have heard about Cancun, Tulum and the Riviera Maya. The worst thing you can think of is that these three are the same place. In this post, we will tell you everything about each of these incredible places, and you will learn a new way to discover the best attractions in each city on your own.
What do you need to know about Cancun?
Cancun is not a very big city, so you might get familiar with it in a simple way and get to know as many places as possible if you take the time to move around the city from one end to the other.
The best time to vacation in Cancun is during the winter and spring break season. However, you can visit the city in other months and also enjoy the city's attractions, even during the fall season you can enjoy the beaches of Cancun and visit the two most important archeological sites in Cancun, El Meco, and El Rey.
Cancun is the starting point to many other places of interest like Playa del Carmen, Tulum, and Riviera Maya.
The Cancun International Airport (CUN) is one of the most important airports in the Southeast of Mexico, so if you plan to travel to the Riviera Maya and its surroundings, you will have to visit Cancun first to get from the airport to your destination, later we will recommend you methods of transportation according to your needs.
The nightlife in Cancun plays a very important role, everyday people from all over the world visit the city to party until late at night with live shows, DJ's festivals and more!
Cancun is NOT unsafe, recently, and since 2017 some news has leaked about Cancun increasing the level of insecurity of its streets; however, you have to take into account that the alert category for travelers is the same as Italy, Germany, and other European cities. Like other cities, Cancun has dangerous places, but if you go as a tourist, you do not have to worry, because the relevant sites of the town are super safe (hotel zone and city center).
Related: Yes, you can Cantona
What do you need to know about Tulum?
Tulum is one of the most famous magical towns in Mexico thanks to the view from the ruins of this city; Playa Paraiso is a place that you will love to know no matter what your travel plan is.
The city is so small that you can know the whole city with a bicycle (one of the most popular activities in the town, by the way.
In Tulum, the beach clubs are the most beautiful thing there is!
Visit Papaya Playa Project and let yourself be spoiled with drinks from an all-inclusive bar, pool front beach, and great music in a super chic bohemian atmosphere.
In Tulum, you can find hotels for all kinds of budgets that you will surely want to visit, from small cabins paying by the night to all-inclusive hotels and resorts where you can enjoy the pools and spectacular beach view (some of these have their beach club).
Tips before traveling to these two destinations
You can have the best holidays and visits to the city if you follow these little tips.
Exchange your dollars for pesos; in the city, they accept dollars. Still, they will have a much lower value than the real one. We recommend you to go to an exchange house when you arrive to change to the national currency and keep the actual amount of your money.
How to move around in Cancun
You can get anywhere in Cancun quickly if you book a transportation service in Cancun Airport Car Rental with City Car Rental which you will move soon. This method will also help you move quickly and practically from Cancun to Tulum, and you can move around the city without problems, for this, make sure that the agency you rent with offers a full service with free mileage.
If you want a trip with the same comfort you can get a Tulum Shuttle service that suits your needs, this type of service is used for small groups and families.
Take what you need for your trip, so you do not have to worry about what you are missing, because before your trip you should make a checklist of the essentials not to spend more.
Adventure on!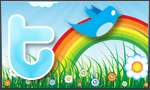 The goal of this site is to inspire people to outdoor adventure travel and then provide tips. If you liked this post then sign up for the email newsletter. Notifications go out once three to four times a year with what is new with Traveling Ted's adventures. Your email will not be share and you will receive no spam. Other e-follow options include Facebook (click on the like box to the right) or twitter (click on the pretty bird on the rainbow above).