Believe it or not, Canada is home to 
several desert-like areas
. One of these is the Osoyoos region in southern British Columbia. Between the lush forests of the Pacific Northwest and 
the towering Rocky Mountains
 lies a hot, dry patch of steppe land surrounding the town of Osoyoos. Because of its unusual climate and geography, the Canadian desert region called the Okanagan Valley is a destination for people wishing to road trip through Canada but not frequent the sites that are frequented by everyone else. As a bonus, Osoyoos has some of the best beaches and wineries that the country has to offer.
How To Get There
Good news for American road trippers: Osoyoos is located just two miles north of the U.S. border. You can access Osoyoos from the south via Highway 97 at Oroville, Washington. An alternative option is to make it a real road trip by entering through Vancouver and traveling east along British Columbia Highway 1 and then Highway 3. Since Osoyoos is hotter than virtually everywhere else in BC (
summer temperatures can surpass 105 degrees
), a road tripper should bring a hat, sunscreen and lots of water. Also, a dependable vehicle is essential if you want to 
really
 explore the desert. SUVs and 4WD trucks 
are reliable off the beaten path
, and there are many models up to the job.
Warmest Lake In Canada
Seeing Osoyoos from your car is one thing, but partaking in it is another. Once you've arrived in town, you might want to take a dip in Osoyoos Lake. It is the warmest freshwater lake in the country. People travel far and wide to swim here. The lake can 
reach temperatures of 75 degrees
. Many beautiful beaches line Osoyoos Lake. The most popular being Gyro Beach and Cottonwood Beach.
Vineyards And Wineries  
Osoyoos is part of the Okanagan Valley. The valley was 
recently ranked by USA Today
 as the second-best wine producing region on the planet. The fertile and irrigated ground of Osoyoos grows not just grapes, but cherries, apricots, peaches and other fruit that is sold as is or turned into delicious alcoholic beverages. Many vineyards and wineries are open to the public. Nk'mip Cellars, the first North American winery to be owned and operated by indigenous people, is one of them. If this sounds like your type of road trip destination, stop in at Nk'mip for a taste – but nothing more than a taste unless you're staying the night!
As a semi-desert with bountiful beaches and wineries, Osoyoos is one of the most unique places in Canada. It's also one that you can experience both inside and outside your car. If you're taking a road trip to Canada and are in need of a destination, unsung Osoyoos is calling your name.
Adventure on!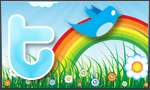 The goal of this site is to inspire people to outdoor adventure travel and then provide tips. If you liked this post then sign up for the email newsletter. Notifications go out once three to four times a year with what is new with Traveling Ted's adventures. Your email will not be share and you will receive no spam. Other e-follow options include Facebook (click on the like box to the right) or twitter (click on the pretty bird on the rainbow above).