Canada is an amazing destination for an adventure holiday destination, so head there ASAP. With its incredible scenery, breath-taking natural beauty and variety of activities to do, it makes the perfect destination for an adventure holiday. Take a look at what makes Canada unique at Trek America today and plan to visit some of these great places on your adventure:
What Makes Canada Unique as an Adventure Holiday Destination
The Niagara Falls
On the US-Canadian border, the Niagara Falls is arguably one of the most impressive natural sights in the world. Easily accessed from Toronto, adventure seekers can take a Hornblower Niagara Cruise which departs every 15 minute. This option takes visitors up close and personal to the falls. The roar of the waterfall and feeling of the mist on your face is a thrill that only a natural wonder can create; furthermore, the experience is a definite must for any adventure seekers heading to Canada. Those wanting to admire from a distance can get a great view of the falls from the Niagara Parkway.
The Canadian Rockies
Spanning Alberta and British Columbia, the Canadian Rockies stand proud. It is the go to mountain region for adventure seekers. Home to incredible scenery, snow-capped mountains, and turquoise lakes. The vast wilderness is just waiting to be explored. The mountain range is home to a number of National Parks including Jasper National Park. This park receives less visitors and is home to the Wilcox Pass Trail hike. Probably the best way to see wildlife and get a sense of what it's really like to be at one with nature, at the same time keep one away from the hustle of everyday life.
Whistler
Adventure seekers wanting to do some extreme sports on their holiday are in luck. Whistler is one of the best ski resorts in world. With an exceptional season of guaranteed powder from November through May; therefor, it's a certainty for some great skiing and winter sports. The area boasts over 8,000 acres of pistes to challenge yourself on.
Mount Logan
The highest mountain in Canada is located in the Yukon region. Travelers will find a treasure trove of opportunities for Canada unique outdoor experiences. One can enjoy kayaking and boat trips along the rivers, cycling, hiking routes and ice climbing. Whatever method of exploring best suits you, there's opportunities for all to enjoy the natural beauty of this area of Canada. You can even go on an expedition to spot Grizzly Bears at the springs of Bear Cave Mountain.
Adventure on!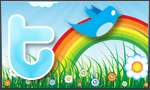 The goal of this site is to inspire people to outdoor adventure travel and then provide tips. If you liked this post then sign up for the email newsletter. Notifications go out once or twice a month with what is new with Traveling Ted's adventures. Your email will not be share and you will receive no spam. Other e-follow options include Facebook (click on the like box to the right) or twitter (click on the pretty bird on the rainbow above).