Bali, Indonesia and Ubud in particular, is one of the most heavily visited areas in the world. Chiang Mai is noted as the capital of travel blogging, and Bali is perhaps the mecca of Instagram travel influencers. There is no shortage of over commercialism on the island to take advantage of this notoriety. Travelers who prefer more out of the way places may be turned off by this fact. If you do find yourself in Bali, another strategy is to embrace the cheesy tourism aspect and have fun with it. Taking one of these five Ubud Bali selfies is a good way to go about it. If you need more, then here is 15.
Related: Falling out of the Nomadic Samuel Top 100
Five Ubud Bali selfies
Inside a heart at Tegenungan Waterfall
Tegenungan Waterfall is not too far outside Ubud. In fact, during a recent photography retreat, I stayed ten days in Ubud, so all of these places are close to Ubud, which is the tourist heart of the island. Speaking of hearts, one can find these romantic spots for selfies with you and your significant other. Or you can take a selfie like I did with the waterfall and my fanny pack also in the frame.
Swing shot at Tegallalang Rice Terraces
There are no shortages of swings to get a selfie on. I chose this one above Kanto Lampo Waterfall. Swings were also present at Tegallalang Rice Terraces. In fact, it is not an Ubud, Bali destination unless there is a swing. If you swing at the rice terraces, you get extra points if you swing up and down yelling the name of the rice terraces and go up and down with each la-la-lah.
Infinity pool or swimming pool
Another item there is not a shortage of in Bali is infinity pools or regular pools. The villa that we stayed at had four of them. We also took a cooking class at B.Saya Hotel and guess what? There was an infinity pool steps away from the tables for a class. In between cooking the appetizer and the meal, you could jump in the pool, take a selfie, and then be back in time without missing instruction time.
Coconut trees are a must for any Bali pool selfie. Extra points if you can include a reclining or sitting Buddha. It is up to you whether you want to face the camera and smile or look away from the camera and soak in the views. I recommend doing both.
Assume the Prayer pose – Pranamasana anywhere
This actually takes an Instagram husband or wife to do or you need to set up some sort of tripod or GoPro.  It is not technically a seflie unless you have a selfie stick tripod of some sort. You see foreigners all over Bali doing the prayer position in all types of places. The most common is between the gates or at the Lake Temple. I had this one taken of me at the Lake Temple and not at a gate and not in the sacred water. I double failed on this effort. Learn from my mistake and take this shot in the right place. If you do not know what the prayer position means or why you are doing it, don't worry. You are in Bali.
In a waterfall
Another common Bali selfie is in a waterfall, which also takes an Instagram husband, wife, or selfie stick tripod. Of the waterfalls that I visited, I would say Kampo Lampo would be the best waterfall selfie. This waterfall is not too torrid, so one could safely climb the rocks and get in the waterfall.
Tips for waterfall selfies:
Do not do in the height of rainy season
Do not hang off of cliffs
Make sure the waterfall is safe – Scores of people die accidentally by falling in and over waterfalls each year
Hurry up, there are ten other Instagrammers behind you and about twenty photographers who do not want you in their photo (I know this might be shocking to you).
Raise a hand up to the waterfall as if you are the one who made the waterfall and present to your audience
Five Ubud Bali selfies – Bonus extra – Bali cooking class selfie
Anyone who spends anytime in Bali needs to take a cooking class. We took ours at the B.Saya Hotel. We thoroughly enjoyed the class and even got to eat our own creation as a final exam. There are tons of selfie opportunities in the cooking class from smashing the ingredients, to cutting the ingredients, or eating a satay at the end.
We stayed in the Eden Estates in Ubud. All of these pictures were either taken in Ubud or a short drive away. Ubud is a great central location for exploring the rest of the island.
Adventure on!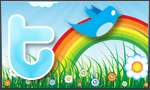 The goal of this site is to inspire people to outdoor adventure travel and then provide tips. If you liked this post then sign up for the email newsletter. Notifications go out once three to four times a year with what is new with Traveling Ted's adventures. Your email will not be share and you will receive no spam. Other e-follow options include Facebook (click on the like box to the right) or twitter (click on the pretty bird on the rainbow above).