This post is sponsored by CBDMEDIC but the content and opinions expressed here are my own.
As I grow older and continue to participate in adventure sports, sports pain relief is an important subject for me. I run to keep in shape for activities like hiking, canoeing, and cross-country-skiing. In recent years, I have participated in two running Marathons, and 8 cross-country ski Marathons.
Managing sports pain
When training for Marathons, managing sports pain relief is an important aspect of training. If you are too sore to continue, then you might miss important training days. Even if you are able to continue, no one wants to live with constant pain due to a strenuous workout or a possible injury.
Related: Running the Chicago Marathon and falling in love with my city
History of pulled hamstrings and sore calves
While I have been fortunate never to break a leg, I have a history of pulled hamstrings and calves. I played softball for many years, and I seem to pull a hamstring or a calf at least once every season. The last time I ran a Marathon, I tore my calf and it caused me to miss 6 crucial weeks of training. I wish I had CBDMEDIC Active Sport™ Pain Relief in the past for those injuries. I might have been able to resume my Marathon training earlier.
CVS Chicago shopping trip for CBDMEDIC
I pulled into the CVS parking lot in Chicago. It did not take me long to find the CBD display. It was in the back of the store adjacent to other pain relief medications. The whole bottom row included CBDMEDIC products. I picked out the CBDMEDIC Active Sport™ Pain Relief and purchased it.
Testing the CBDMEDIC Active Sport™ Pain Relief
Since I cannot pull a hamstring or a calf on demand, I needed another way to test the product. As I mentioned earlier, I run to keep in shape for my adventure travel activities. One problem I have been experiencing in the last couple of years is extremely sore feet after I run. My feet become very sore for about 24 hours after each run. I have used a foot massager and have gone to massage clinics for relief, but the relief is always temporary. The next time I run, the feet are sore again.
Four-mile run
After purchasing the product, I went for a four-mile run along the Chicago River. I returned home and immediately applied the CBDMEDIC Active Sport™ Pain Relief stick to my feet. I applied the product twice more at about four-hour intervals during the night.
Next morning reduced pain
The next morning my feet felt so much better than they usually do. I would say I was feeling 80% less pain than normal. While more testing of the product is needed, I am encouraged by the results. While I would not say I am looking forward to my next hamstring or calf injury, I am looking forward to using the CBDMEDIC Active Sport™ Pain Relief in case those injuries happen again, which they surely will.
The CBDMEDIC Active Sport™ Pain Relief provides advanced pain relief while increasing the blood flow and reducing inflammation. These last two benefits help speed recovery. I always thought that a lack of blood flow is what caused my sore feet, so that is why the CBDMEDIC Active Sport™ Pain Relief was so effective. Another perk is the product is made of completely natural ingredients, so it is nice to know that the product alleviates one relief and does not cause any other pains.
Since it worked for my sore feet, I feel confident it will help you with your aches and pains caused by working out. I definitely recommend visiting your local CVS and trying it out. Check this website for CVS locations near you.
Adventure on!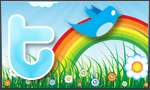 The goal of this site is to inspire people to outdoor adventure travel and then provide tips. If you liked this post then sign up for the email newsletter. Notifications go out once three to four times a year with what is new with Traveling Ted's adventures. Your email will not be share and you will receive no spam. Other e-follow options include Facebook (click on the like box to the right) or twitter (click on the pretty bird on the rainbow above).