Running the Chicago Marathon led me to fall back in love with my hometown. I have lived in the city of Chicago for 7 years. I love Chicago and have always loved it, but lately I have had most of my happier moments when I travel. That is not unusual since I love to travel, but lately I have began to felt a certain blase feeling towards my hometown.
Perhaps it is the 7 year itch. Perhaps I am the lame one and Chicago is still way cool. Maybe I am getting older and Chicago only has an appeal for younger folks. Whatever the reason, I have lately eschewed going out in my hometown.
Chicago has a great vibe to it and I always enjoy going out in the city, but it is so big it is easy to feel insignificant. Chicago is a very vibrant place with a very transient population. Many people come here to look for jobs and then return to their hometown after working a couple of years or moving on to another opportunity. I have had many friends and acquaintances come and go.
Sometimes I feel that the negative aspect of Chicago far outweighs the positive. We recently were named the murder capital of the world. Our government historically has been ripe with corruption. Carl Sandburg said it best when saying that others call us brutal, wicked, and crooked.
This Sunday I participated in the Chicago Marathon. I signed up on a whim after participating in the American Birkebeiner Cross-country Ski Marathon in Hayward, Wisconsin. It is incredible how the communities of Hayward and Cable come to life for the Birkebeiner.
These are two small towns in northern Wisconsin that swell to more than ten times their population when the race comes to town. The small town charm is endearing and everyone who participates leaves with good thoughts for these northwoods communities.
I never thought Chicago could evoke the same type of zeal towards a sporting event, but I was proved wrong during the 36th annual Chicago Marathon. I had a conversation on twitter where a local tweep who has run the marathon said that I would see the city at its best. He was not joking.
Right from the start the crowds for the marathon were big and vocal. They lined the streets in every neighborhood. Chicago is a city of neighborhoods with each having its own special flavor. The flavor for race day was encouraging, vocal, and supportive to all 40,000 plus runners. It seemed each neighborhood tried to outdo the previous one.
People wanted to slap hands with you, give you water, encourage you, make you laugh, and do anything they could do to support you. Even an elderly group of retirees waved with big smiles from their wheelchairs out of their windows.
I loved the entertaining signs that spectators wielded including such laughers as "this is the worst parade ever," "hurry up the Kenyans are drinking beer," "run faster random runner," and "you are running better than the government." When you are running 26.2 miles, a laugh goes a long way.
After the race was over the army of volunteers gave us blankets, food, beverages, and even beer. Every person said "congratulations" with the utmost sincerity. Walking around with the medal around my neck I had several people congratulate me and shake my hand. The volunteers on the course were also bright, cheerful, and helpful whether you needed water, Gatorade, or medical attention.
This continued on the train ride home. I had more people congratulate me on the train. As I walked home, a neighbor shouted out the window "how did you do?" I told him not as good as I wanted, but I finished. With a wave and a smile he congratulated me.
They call Chicago the city of broad shoulders. Carl Sandburg said in his beautiful ode to Chicago: "Come and show me another city with lifted head singing so proud to be alive and coarse and strong and cunning."  Carl Sandburg would be proud of his city on Marathon Sunday as it showed its big heart to over 40,000 runners.
TT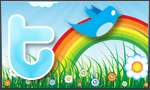 The goal of Traveling Ted is to inspire people to outdoor adventure travel and then provide tips on where and how to go. If you liked this post then enter your email in the box to get email notifications for each new entry. Daily travel photos are excluded from your email in order to not flood you with posts. There is no spam and email information will not be shared. Other e-follow options include Facebook (click on the like box to the right) or twitter (click on the pretty bird on the rainbow above).
On the right sidebar is a donate button. If you would like to donate in order to support the site, it would be appreciated. All donations would cover travel expenses and improvements to make the site better.