A trip to Bali isn't just a trip to Bali. It's an incredible destination with a huge variety of things to do and experience. The experience of Bali isn't all you'll get when you visit, however. Visiting Bali and using it as a base for Indonesian island hopping makes a lot of sense.  It opens up the entire Indonesian Island chain, comprising of in excess of 17,000 islands and an almost infinite number of experiences, attractions and sights for you to see and do.
Getting to Bali is easy with many major airlines offering regular flights to and from the island, making it cost-effective and accessible. Once you're there, the rest of Indonesia opens up to you to explore and travel between using the extensive boat network available.
Related: Five Ubud Bali selfies
1.     What To Expect From The Indonesian Island Hopping
Before we get into how to get between these islands, let's spend a few minutes talking about what you'll get to experience on the Indonesian Islands. Naturally, the islands you'll want to visit really depends on what you want from your holiday. Some might be better for relaxing on the beach with a drink, others might be the best for getting beneath the waves with scuba gear or a snorkel, and others still might be full of history and culture and offer guided tours through bygone eras.
There is quite literally something for everyone, both for a quick day trip or a multi-day island hopping adventure further afield. You can explore these islands by yourself or book a guide to take you to the sights and give you a personal insight into each one. One thing is for sure – getting around quickly and cost-effectively takes some know-how.
2.     The Gili Islands – They Should Be Your First Stop
For first-timers, a great option for island hopping is the Gili islands. These three micro islands are accessible in a number of ways. There are some slower ferries but the fast way from Bali to the Gili Islands is on Duck Ferries. The slower ferry travels from Bali and stops at a few islands. It can take most of the day to travel to your destination and can actually be more costly than using a fast boat, which will take you right to your destination, leaving more of the day for you to explore.
Once you get to the Gili Islands, you'll likely starting off on Gili Trawangan, named as such after the Indonesian word that translates to 'tunnel' and so named because of the tunnel caves dug by Japanese soldiers during the second world war. It's by far the most suited for tourism, full of small restaurants and bars. That's not to say Gili Meno and Gili Air aren't worth a visit, offering romance abound and scuba experiences respectively.
3.     Make the Most of Each Trip
It's often possible to chain together your trips to islands in the same direction with some careful planning. Make a list of the islands you want to visit and see which ones you can get between to make the most of your time. Visiting a number of islands at once can make for a cost-effective way to see a much as possible.
Bali truly is the best place to use as the base for Indonesian island-hopping thanks to the incredible access to quick and easy transport options to the different islands. Couple that with the numerous routes and boat types and speeds available, you're never far from your next island adventure if you make Bali your base for Indonesian Island hopping.
Adventure on!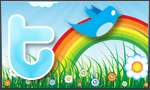 The goal of this site is to inspire people to outdoor adventure travel and then provide tips. If you liked this post then sign up for the email newsletter. Notifications go out once three to four times a year with what is new with Traveling Ted's adventures. Your email will not be share and you will receive no spam. Other e-follow options include Facebook (click on the like box to the right) or twitter (click on the pretty bird on the rainbow above).