So you have traveled through Saudia Arabia and you are considering your next country. Saudia Arabia is centrally located to several other fascinating countries in the region. Book a flight to nearby countries using مصر للطيران Below are five flight adventures for your next travel experience outside of Saudia Arabia.
Five flight adventures outside Saudia Arabia
Egypt
Egypt is not only the most fascinating country in the Middle East, it is one of the most desired countries to visit in the world. Just about everyone has the Nile, the Sphinx, and of course the Pyramids on their bucket list. Egypt also has a few off the radar national parks and places to visit outside Cairo that look very interesting and merit a visit. Check out the related article linked below. In case you need a hotel, فنادق القاهرة has you covered.
Related: Places to visit in Egypt outside the Pyramids
Turkey
Istanbul is one of the most incredible cities I have ever visited. I will never forget when I got off the subway in the Sultanahmat neighborhood and the stop was in between the Blue Mosque and the Hagia Sophia. I only spent 20 hours in the city on a layover, but I long to return. Besides Istanbul, Turkey has other worthwhile adventures like Cappadocia to check out.
Dubai
The only thing you need to know about Dubai is it is possible to go downhill skiing there in the middle of desert. You can also travel outside the city into the desert. In between winter and hottest summer there is much to do in this ultra-modern city. Another item travelers can check off their list is visiting the world's tallest building. The amazing Burj Khalifa delights visitors and residents alike with its ultra-modern design.
Jordan
Just next door to Saudia Arabia lies Jordan. Jordan is becoming one of the most popular destinations. Perhaps it all those photos from Petra found on Instagram. Just like Egypt, Jordan is a history buff's dream. Many different kingdoms called Jordan home including the Kingdom of Moab, the Roman Empire, and the Ottoman Empire. Ruins and remains can be found by all of them and will definitely keep travelers entertained and busy visiting these sacred sights.
Philippines
The airport in Saudia Arabia can even get you out of the region completely and into Southeast Asia. The Philippines await after your trip through Saudia Arabia. Check out the rice terraces in Batad or the beautiful beaches of Palawan and Boracay. There are thousands of islands in the Archipelago nation and each one has a unique adventure, food, and of course friendly people.
Whether you want to travel near or far outside of Saudia Arabia, flights from Saudia Arabia can take you there.
Adventure on!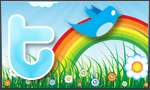 The goal of this site is to inspire people to outdoor adventure travel and then provide tips. If you liked this post then sign up for the email newsletter. Notifications go out once three to four times a year with what is new with Traveling Ted's adventures. Your email will not be share and you will receive no spam. Other e-follow options include Facebook (click on the like box to the right) or twitter (click on the pretty bird on the rainbow above).