With a rainy spring and summer and problems with my mom, it took me a lot longer than usual to get out camping this year. I went on two short camping trips in Wisconsin in May and July. The first was to Kettle Moraine State Forest and the second was a canoeing trip to the Driftless Region in Wisconsin. On these two trips, besides the usual hiking and canoeing adventures, I wanted to try out some new Timber Ridge Products.
Timber Ridge Products
Kettle Moraine South and the Director's Chair
My first trip this spring was to the Kettle Moraine Forest. I chose the Ottawa Lake Recreation Area in the southern unit of the state forest. I came armed with a Timber Ridge Products Director's Chair. My chair came equipped with a side car cooler bag. Instead of having to get up every ten minutes to get a fresh beer out of the cooler, I could just supply myself with a six pack or more in my side cooler. You can see from the pictures that I enjoyed it.
Related: South Kettle Moraine camping adventure
I hiked most of the day in the Scuppernong Nature Trails and then relocated to the Ice Age Trail. It was spring migration, so I made many stops to see warblers, tanagers, grosbeaks, and sparrows. The forest was alive with a ton of migrating birds. I then stopped into Whitewater to get some provisions and head back to my chair, I mean my campsite.
Return to camp and the Director's Chair
After a long day on my feet hiking, it was time to chill out around the campfire, drink some beer, and roast some hot dogs. The polyester fabric made for a perfect seat and back rest. Most camp chairs have a loose back rest, but the Timber Ridge chair has a more tight fitting seat and back rest. The fabric does droop a bit in the back with some mesh fabric for ventilation. I found it just as comfortable as any other camp chair.
The chair is a little bulky, so I would only use this chair for car camping. It is too heavy to fit into a canoe and to awkward to carry very far. It does fold up, so it fitting in the car is no problem. The other issue I had with the chair is if you put too many beers or ice in the cooler, it can tip over when you get up off the chair. It might be a good idea to tether the chair to a picnic table or something immobile with a piece of rope.
Kickapoo River adventure and camping
It took me awhile to get out again and go camping. This time it was a two day canoe trip in Wisconsin's Driftless Region. I canoed the Kickapoo River the first day and a creek in the Black River Forest the next day. I camped in between trips at Titanic Canoe Rentals' Campground right on the Kickapoo.
Related: Kickapoo River canoe pole adventure
I had a rental car as my car was in the shop. The air-conditioning broke down, so the dealer provided me with a free Chevy Silverado rental for the time my car was in service. This meant I did not have my Wisconsin State Park Sticker. I asked the owner of the canoe rental if he knew of a non state park campground in the area. He pointed to the grassy field behind me. "You can camp here for $10," he replied. Sold!
Timber Ridge Products car canopy
The weather was perfect and a canopy for rain was not really needed; however, it is best to do a trial run on a new product in nice conditions. You do not want to put up a new tarp or canopy in dicy weather. The set-up looked a little daunting at first, but I was able to easily set up the car canopy in about 15 minutes. It was no problem. I did not even need to look at the directions once I got all the pieces out. Everything fit together in a sensible manner.
There are four poles and the tarp. Two poles stick into the end of the tarp and go into the ground and the other two poles provide support to the tarp and go in perpendicular to each other into fitted sleeves in the underside of the tarp. There are also a couple of tie-ons with provided stakes and lines to provide support. The other side of the tarp has straps that can be clipped on to the back of your car. Surprisingly, the Silverado did not have a good clip on place. I am hoping my car has a better one.
I look forward to using the Timber Ridge car canopy on future camping trips. The car canopy is also great for shade. I could see myself bringing this out on canoe camping trips to provide shelter from rain and sun. The car canopy would also be great for summer concert festivals where camping is taking place.
Disclosure
Timber Ridge Products provided complimentary products in exchange for this review; however, this fact did not impact this post. My photos and opinions are my own. Check out their website for more information.
Adventure on!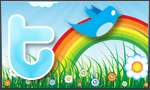 The goal of this site is to inspire people to outdoor adventure travel and then provide tips. If you liked this post then sign up for the email newsletter. Notifications go out once three to four times a year with what is new with Traveling Ted's adventures. Your email will not be share and you will receive no spam. Other e-follow options include Facebook (click on the like box to the right) or twitter (click on the pretty bird on the rainbow above).