Planning a trip is no more about checking into a luxurious hotel room, some sightseeing and gorging on food. Vacations have become much more than just relaxing. It has become an agenda that requires execution of the best-laid plans. Lots of exploration, minor tiredness, and finally, lots of takeaways! Oman is a true gem from the land of the Arabs. A land made of coastlines that are not smooth, deserts that run for miles at the end and yet offer a lifestyle that many in the Western world would envy. Oman is a land with vibrant culture, varied landscapes and a lot of adventure tales to spin. If you are interested in Oman adventures and visiting Oman via Gulf Airlines or any other reliable carrier, then drop all those traditional itineraries and dive deep into amazing adventure hubs at the country.
Wading through the Wadis
There are a number of pools—locally called wadis, around Oman. When the afternoons seem long and the heat gets on to you, the best you could do is plunge deep in these wadis. These spots are perfect for those SLR clicks and yet the coolness helps you beat the Omani heat. These oases are shaded by trees—date trees, specifically. These are also a hot hub for Omanis who enjoy a quick dive, some skinny-dipping and engage in letting their hair down. These wadis are best for couples who love to relax and spend some cozy time without much chatter.
Tot along with Turtles
Tingle your taste for "unique" exploration in Omanby booking a trip with Ras Al Jinz center. Watch the nesting green turtles on the Ras Al Jinz beach. Watching these creatures drag up from the sea to sand to lay eggs—seem like watching Nature in creation mode. However, this experience needs pre-booking and sees a lot of rush. Therefore, the early bird catches the worm, err, and turtle here.
Doing the Dunes
Oman is known for its dunes and the picturesque scenery around. Camping at forests is passé. Camp on the dunes at Masirah Island and experience the volatility of the sands as they shift with the breeze. Soak up the salty air; you get to experience Nature right as if you lie in its lap. Masirah is a hub for campers and hikers alike. However, despite the popularity, the place has a calm tinge to it.
Related: Indiana Dunes outdoor adventure
Hike up the Hajar
Oman has a Grand Canyon of its own. Namely the Wadi Nakhr. Rip across the razor-sharp peaks of the Western Hajar mountains and view the heartland of Oman up close. The landscape is a sharp contrast to the flat desert land Oman is synonymous with. Hike up the tracks along the mountains. As you hike, make sure to check the limestone floors that are dotted with mini fossils. After all, these highlands were all soaked under the sea ages back!
Bed and Breakfast with the Bedus
The Wahiba desert might seem unwelcoming thanks to the barren emptiness around. However, if you are game for something quirky when you travel to Oman via Gulf Airline, then staying in one of the Bedu camps will give you a life-changing experience to boast. Living in a camp made from palm leaves and goat hair combined with eating meals freshly cooked on fire; gives you an insight into the nomadic lifestyle like you never thought. The Bedus have started offering storytelling sessions too. Lie down with no stress and gaze deep into the skies that seem just next to you.
Joining the Jinns
If you are brave enough to spook yourself, check out the Wadi Ghul around the Hajar mountains. The ravines and gullies combined with rocky formations will not give any haunted feel at the outset but the local legends of jinnsaround sure might scare you. It is best to wander around with a guide in tow. From tales of stubborn spirits to rock paintings—you will have lots of options to feast on.
Snorkel with the seahorses
Snorkeling is not always an activity many associate with Oman. However, the Sawadi Islands lying to the North of Muscat gives travelers awesome spots deep inside its waters. The coves are populated with numerous seahorses and hawksbills. You will meet whale sharks and the manta rays below the waters too. Scuba diving too is an option. Some spots even have options for kite surfing and windsurfing too. Getting into action when in Oman isn't tough, ain't it?
Set No Bar in the Barren Land
if you are visiting Oman and are in the mood to test your adventure limits, then planning a camping trip across the Empty Quarter or Rub' al Khali could be your cup of tea. This desert area stretches over more than 650,000 square kilometers and is difficult for even the Bedus. Of late, camping and camel tours are being offered but remember, this is only for the very daring!
Under the Earth and Out
If you care more for your adrenaline than your skin, then go set foot into the 6000 meter deep cave area in Selmah Plateau. Descend close to 400 meters inside if you have the gall to. For an entire day, you stay inside cut off the lithosphere. Booking a package will also get you access to some training to help sail through the experience.
Adventure tourism is catching up in Oman and the country is gradually becoming a hotspot for a potpourri of experiences. Explore the complexities of Omani landscapes. Soak in the variety in experiences. Pump your adrenaline up. Oman—beckons the adventurous and those with a zeal for life.
Adventure on!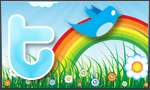 The goal of this site is to inspire people to outdoor adventure travel and then provide tips. If you liked this post then sign up for the email newsletter. Notifications go out once three to four times a year with what is new with Traveling Ted's adventures. Your email will not be share and you will receive no spam. Other e-follow options include Facebook (click on the like box to the right) or twitter (click on the pretty bird on the rainbow above).