I first discovered the Indiana Dunes in winter cross-country skiing. The experience made me yearn for more, so I realized I needed to visit more often for more Indiana Dunes outdoor adventures. I have lived up to this desire, and I have visited the Indiana Dunes in summer several times since that first day. This Sunday will be another visit, and I am going to try and pack in as much adventure as possible in one day.
Indiana Dunes outdoor adventures
I am going to drive up from Chicago early in the morning on Sunday. I am going to camp in the Indiana Dunes State Park, so I have a full day and night to experience this beautiful area. As soon as I set up camp then the adventure begins.
Indiana Dunes kayaking
My first goal is to kayak along the shore. I might even try stand up paddleboard. It will be amazing to paddle Lake Michigan with the majestic dunes over my shoulder. I cannot wait to share my photos and experience.
Indiana Dunes fishing
There are lots of places to fish in the Indiana Dunes and a plethora of species. Bass, trout, salmon in either the inland lakes and rivers or along Lake Michigan lure fisherman throughout the year including the winter. I will be bringing my fishing pole to see if I can land a bass or two.
Indiana Dunes hiking
There are a ton of trails in the Indiana Dunes in a variety of ecosystems. There are trails along the beach, through the dunes, and farther inland in the woods. Beyond the woods is a vast swamp with boardwalks that keep hikers dry. The summer is a great time to spot wildflowers along the trails.
Here is my write up of the hiking the Three Dune Challenge
Indiana Dunes birding
I always keep my eyes open for birds during my adventures. Since there is a variety of ecosystems in the dunes, there are also a similar multitude of birds. More than 350 species of birds are found here or migrate through, which is an incredible amount of different birds. I have been in jungle habitats that do not boast the same amount of bird species.
Indiana Dunes sunset
One of my favorite parts about visiting the Indiana Dunes is enjoying a sunset. Arguably the best view of the Chicago skyline can be found along an Indiana Dunes beach or atop a dune. I cannot wait to visit. I will update this page with my experience on Monday.
Adventure on!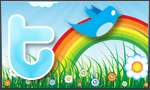 The goal of Traveling Ted is to inspire people to outdoor adventure travel and then provide tips on where and how to go. If you liked this post then sign up for the email newsletter. Notifications are sent out once or twice a month with what is new with Traveling Ted's adventures. There is no spam and email information will not be shared. Other e-follow options include Facebook (click on the like box to the right) or twitter (click on the pretty bird on the rainbow above).