Are you thinking of having a destination wedding? The thought of having a wedding on a secluded island can be tempting. But before you go ahead with this exciting plan, it's important that you know the benefits and disadvantages associated with having one. Only then will you know whether it's the right decision for you.
We took it upon ourselves to highlight a few pros and cons that come with hosting such an event. Read on so you can make an informed choice.
Related: Playa Mujeres for an adventure destination wedding
Benefits of a Destination Wedding
Wedding & Honeymoon
Having a destination wedding means you can have both your wedding and honeymoon in one place. You don't have to worry about making alternative arrangements regarding your honeymoon destination and no travel is even necessary after the big day.
This will save you on time and money, and both events will go down as the most memorable in your books.
Beautiful Location
Forget the conventional hotels and themed garden weddings; you get to say 'I do' in a beautiful and dreamy location. Not many people are fortunate enough to have that. So, if you have the finances, it's worth it to spoil yourself. After all, this is a once in a lifetime event. You want it to be a memorable occasion.
Easy to Plan
Contrary to popular belief, a destination wedding is very easy to plan. Worried about language barriers? Most resorts have on-site coordinators who'll help with the logistics. They'll deal with local vendors such as Accel rentals so you don't have to stress about such issues or even lift a finger.
They're More Intimate
Not everyone is invited to a destination wedding, and even a long guest list will become shorter as not everyone can take time off to travel the distance. This means it's likely to be a very small and intimate affair with your dearest loved ones. If sharing this occasion with a few special people is what you've always wanted, then a destination wedding might be for you.
Not Very Expensive
Are you scared that having a destination wedding will leave you bankrupt? This isn't necessarily the case. On the contrary, since destination weddings have smaller guest lists, it means you don't have to spend much. Also, most resorts have all-inclusive packages that take care of food and accommodation so you'll get value for your money.
Cons of a Destination Wedding
To make an informed decision, it's only fair that we give you the downsides to planning a destination wedding.
It Can Cost You More
If you have a large guest list, then a destination wedding is certainly going to cost you a lot more. Also, bear in mind that you have to consider the local exchange rate. Destination weddings include flight costs; something that isn't necessary if you have a wedding in your hometown.
You May Get A Few Cancellations
Not everyone can afford to attend a destination wedding so you need to be prepared for a few cancellations. Not all your friends will be able to share in your joy on the day.
Difficult to Legalize Your Marriage
Depending on the location, it may be difficult to make your marriage legal. It's best to research these matters before committing to a destination. You may even have to get married in your hometown before or after your destination celebration.
Final Words
You have all the information; now it's up to you to make a decision. Whatever you decide, make you sure you don't have any regrets afterwards. You only get married once!
Adventure on!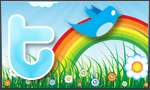 The goal of this site is to inspire people to outdoor adventure travel and then provide tips. If you liked this post then sign up for the email newsletter. Notifications go out once three to four times a year with what is new with Traveling Ted's adventures. Your email will not be share and you will receive no spam. Other e-follow options include Facebook (click on the like box to the right) or twitter (click on the pretty bird on the rainbow above).