One aspect that many do not think about when picking a wedding destination is the adventure opportunities close by. Couples should consider this for the sake of themselves and their guests. While many wedding planners only think of the party atmosphere and the beach setting, more and more travelers are wanting to take advantage of the nearby adventure opportunities.
When going to a faraway destination for a wedding, many guests and the bride and groom themselves want to extend their time to make the trip a honeymoon and/or a vacation. There is only so much drinking and lying around on the beach you can do until it is time to experience an outdoor adventure. Here are some adventure options for making Playa Mujeres your Caribbean destination wedding.
Where is Playa Mujeres
Playa Mujeres is located only 25 minutes from Cancun International Airport. Downtown Cancun is even closer to the resort. The beach is highlighted by pristine beaches and crystal clear Caribbean waters: the perfect place for a destination wedding, but also ideal for outdoor adventure.
Deep sea fishing
After several days of partying at the wedding and on the beach, the cool breeze of the ocean is just the ticket. Reeling in a marlin, blackfin tuna, sails or even a mahi-mahi will get the blood pumping and create a travel memory that will last a lifetime.
Kayaking
There is no better way to explore crystal clear waters than on a kayak. It is a great way to explore the beautiful coast and see the sea and bird life than slipping along in a kayak. See cormorants, pelicans, frigate birds, and herons in the sky and along the shore and sea turtles, manta rays, and whale sharks in the water.
Snorkeling
To get a better view of those sea turtles, manta rays, and whale sharks, take a dive in the Caribbean water and snorkel. On top of those highlights, the Caribbean includes a bevy of colorful fish.
Mayan Ruins
Take a step away from the beach and enter the Mayan jungle. The jungle provides a whole array of birds and mammals. Some of those living in the jungle also left an incredible legacy with an impressive display of ancient ruins for visitors to enjoy, namely Mayan temples and palaces such as Tulum, or the Puuc route.
Playa Mujeres for an adventure and a wedding
Playa Mujeres is a great spot for relaxing on the beach and a great destination wedding. It is also a great spot for outdoor adventure where brides and grooms and their guests can experience activities they will remember for a lifetime, making the wedding experience much more special.
Adventure on!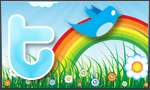 The goal of this site is to inspire people to outdoor adventure travel and then provide tips. If you liked this post then sign up for the email newsletter. Notifications go out once or twice a month with what is new with Traveling Ted's adventures. Your email will not be share and you will receive no spam. Other e-follow options include Facebook (click on the like box to the right) or twitter (click on the pretty bird on the rainbow above).