Israel has over 100km of coastline, which translates to many beaches in Israel. Here are the top 5 Israeli beaches that we think you should visit.
Top 5 Israeli Beaches
The Tel Aviv Beach
If you love urban life, then the Tel Aviv beaches are for you. There are a dozen or so beaches in this 10 km stretch of the coast. Here you can find the Hilton beach which is considered mostly a gay beach but is also frequented by dog owners and surfers. This is because the beach creates a great wave due to the offshore reef. But if you are there for just a drink, the nighttime beach to visit is the banana beach on this part of the coast. It features the best bars in the city, and you won't be disappointed.
Related: Trinidad & Tobago Maracas Beach
Caesarea Aqueduct Beach
If you are, however, looking for something more peaceful then this is the beach for you. Caesarea is located about 50 kilometers from Tel Aviv and features a great view while coming to the beach. Ten minutes after arriving at the beach, you will see an old Roman aqueduct, by which the beach was named. It doesn't have any restaurants or bars, but its breathtaking view is definitely worth a visit.
Beit Yannai Beach
While you are in Caesarea, you might as well visit Beit Yannai to take some more breathtaking photos. This beach is located south of the aqueduct. It is part of a national park, so you need to pay a fee if you want to use the parking lot. This is totally worth it since the wild area is filled with nature and you can almost feel the purity of the setting. This beach has been preserved and contractors are banned from building anything on it.
Coral Reef Beach
If you are visiting with your family, then this is the beach for you. A popular place for family trips, with its low-level water and good snorkeling spots, this beach offers everything you would need on a family trip. You can enjoy the sun with a cold beer in your hand while the kids play in the clear and refreshing water.
Eilat's Dolphin Beach
If you are looking for a couples' retreat beach, then the Dolphin Reef in Eilat is for you. This beach is famous for offering great service in its restaurants and allowing you to swim alongside dolphins! If you have already visited the Coral Reef beach, be sure to check this one out.
Rent a car to get to one of the top 5 Israeli beaches
In order to get to these beautiful beaches, you will probably need to rent a car. This is the best, fastest and most leisurely way to enjoy your trip to Israel, and above all, it isn't that expensive. You can find a car rental Israel service at the airport once you land, with built-in GPS maps to take you wherever you want to go!
Adventure on!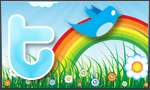 The goal of this site is to inspire people to outdoor adventure travel and then provide tips. If you liked this post then sign up for the email newsletter. Notifications go out once three to four times a year with what is new with Traveling Ted's adventures. Your email will not be share and you will receive no spam. Other e-follow options include Facebook (click on the like box to the right) or twitter (click on the pretty bird on the rainbow above).