Medellin, Colombia is the country's second biggest city. It is a melting pot of culture and scenery with an always-temperate climate and an abundance of tourism attractions. Despite the bad rap given to the city and Colombia in general, this is actually a very safe and hospitable place to take a South American vacation. The locals are extremely friendly. The food is great. Moreover, there are all sorts of fun activities to enjoy while you are there. With that said, here are some fundamentals you'll want to know before taking your first trip to the "City of Eternal Spring":
Learn Some Basic Spanish
There are a lot of people who do not speak English in Medellin. If you want to be able to communicate effectively during your stay, it would be best to brush up on your Spanish-speaking skills. Someone who doesn't know how to speak any Spanish might feel a bit alienated here. If you plan on taking an extended stay vacation, Baselang has a great Spanish school in Medellin that you can attend while you're there.
Related: Riding the Monserrate funicular in Bogota, Colombia
Go with Rideshare Apps Instead of Taxis in Medellin, Colombia
Although rideshare apps are technically against city ordinances, this rule is rarely enforced and you can easily find an Uber or Lyft driver in the area. This approach costs half of what it costs to go by taxi. Often times the rideshare drivers will arrive at your pick up location faster as well. However, you can expect to encounter many drivers who don't speak much English, so hopefully you'll heed the previous tip so you can communicate with your driver. Luckily, most of them will be using navigation apps. Just enter the address in the app correctly, and you are good to go.
Book a Walking Tour
If you really want to see the city of Medellin in its entirety and learn as much as possible, you should participate in a guided walking tour. This is also a great way to make a few friends because the tours are generally loaded with other tourists. These tours will teach you about the history, food, and art of the city. The tour is done in a convenient and memorable manner.
Be Prepared to Bargain with Street Vendors
It's a well-known fact that many street vendors in Medellin are willing to bargain on their prices. In fact, you can usually get discounts ranging from 20%-30% just by negotiating with them. While this won't work in major department stores or at the produce markets, you can almost always save money on trinkets and souvenirs by bargaining with the local merchants.
Medellin Colombia Shuts Down on Sundays
If you planned on trying some of the area's restaurants and bars on a weekend, you'd better reserve those experiences for Friday or Saturday nights. Everything closes very early or doesn't open at all on Sundays. This can come as a shock to some tourists from other parts of the world.  Take note how sacred this day of the week is for Colombians and plan accordingly.
Don't Buy into the Negativity
Finally, one more thing you should know about Medellin (and Colombia in general) is that it's generally a safe and friendly place to visit. A few decades ago (in the 80s and 90s), there was in fact a high incidence of violence and crime. It is a very different place now. The area has been almost entirely gentrified in recent years. That being said, it's still wise to practice general tourism safety and avoid questionable areas, particularly in the evenings and at night.
Adventure on!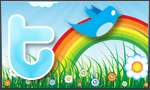 The goal of this site is to inspire people to outdoor adventure travel and then provide tips. If you liked this post then sign up for the email newsletter. Notifications go out once three to four times a year with what is new with Traveling Ted's adventures. Your email will not be share and you will receive no spam. Other e-follow options include Facebook (click on the like box to the right) or twitter (click on the pretty bird on the rainbow above).