When you are traveling, there are many things you need to consider when keeping yourself safe and protected; though generally travelers focus on protecting themselves from sunburn, theft, and dangerous insects, and forget about the dangers of pollution that exist in other countries. Many people aware of the major problem that is air pollution are unprepared when they arrive at their destination when traveling.
China is one of the main sufferers of unhealthy levels of air quality, but it is also a major problem across Asia and even sometimes in Europe and some parts of North America. If you aren't aware of the dangers of pollution and don't protect yourself from it, then you can find that even short-term exposure can have negative implications on your health. This guide provides you with tips on how to travel safely and how to protect yourself from pollution.
Consult Your Doctor
It is important that you talk to your doctor before you take a trip to any part of the world that suffers from high levels of unhealthy air. This is because you need your doctor to confirm that it is safe for you to travel to your destination and investigate whether you need any medication, inhalers, or a breathing mask to take with you.
You may have other health conditions that mean being exposed to poor air quality could further damage your health. If you have a history of pulmonary or cardiac disease, then you should check with your doctor that your condition is under control before you head off for your travels. If you suffer from asthma you should be sure to have inhalers on hand, as well as backups, so that you can remain safe during your trip.
Do Research Before Your Trip
It is essential that you research any country that you are planning to visit before you travel as you may not be aware that your destination suffers from pollution. By failing to prepare for poor quality air while you are away, you will be unable to take the necessary precautions required to protect your health.
Once you have done your research, you should be sure to plan your trip around avoiding the dangers of pollution. For example, if you are traveling to a country that does suffer from high pollution, then you should limit any outdoor physical or strenuous activity as you will find that you breathe heavier when exercising, which means that the poor quality air can have an immediate effect on your long-term health.
Get Insurance
You should definitely get a solid insurance plan to ensure that you are fully protected while you are traveling. While getting insurance for traveling is common practice, many people don't investigate the policy that closely and only realize later that they aren't insured for particular health problems.
Therefore, you should carefully read through the insurance policy before you sign and consider paying more for a more inclusive and comprehensive insurance coverage if necessary.
Invest in Face Masks
One of the best ways to stay safe and protect yourself from pollution is to wear a quality face mask that filters the air that you are breathing in. This is an essential accessory when you are traveling in a country that has low quality air. You will probably find disposable masks at pharmacies around the world, but you should be sure to buy a high standard mask that is recommended by medical professionals.
It is essential that you protect yourself from pollution while you are traveling, so that you can avoid any health concerns and focus on having a great time away.
Adventure on!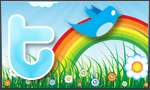 The goal of this site is to inspire people to outdoor adventure travel and then provide tips. If you liked this post then sign up for the email newsletter. Notifications go out once three to four times a year with what is new with Traveling Ted's adventures. Your email will not be share and you will receive no spam. Other e-follow options include Facebook (click on the like box to the right) or twitter (click on the pretty bird on the rainbow above).