With its diverse landscape, California has some of the most stunning (and most popular) national parks in the country. So if you're planning a trip, you're probably wondering how many of them you can actually see. And the answer is promising. Depending on how much time you have to spare, you can see a few of the more popular parks.
In this post, we're going to cover some tips for making the most of your time. And then, we'll explore some of the more popular parks you may want to visit.
Let's get started.
Tips for conquering California's most popular national parks
Your trip to California's most popular parks will go more smoothly if you can plan ahead for any potential roadblocks. Here are some tips to help make the most of your trip.
Plan a road trip – Even if you plan to fly into California, you'll need a car. A new Kia will help you navigate through any terrain and ensure you have enough space for all your gear (and people). So if you aren't driving, rent a car.
Map your stops – If you have any must-visit parks on your list, pin them on a map. A physical or digital map will work fine. Once you see the major stops you want to make, you can start to plan your routes. And as you plan your routes, you may be able to fit in another park or two. See the list of popular parks below for some ideas.
Pack for all weather – You'll undoubtedly spend some evenings by the campfire on this epic trip, and you should know that the nights are likely to be chilly. Be prepared for all things, including rainstorms, intense sun and heat, and cold weather.
Consider off-peak times – If you're going to be visiting the most popular parks at the most popular times, expect some serious crowds. And if you want to get from one park to another with relative quickness, crowds are your enemy. Spring is the most popular times for these national parks, so try to visit in late fall or late summer to beat the crowds.
Check park conditions – As you're getting close to the dates of your trip, check the weather forecast for each park. And if you're traveling in the summer, you can get information about any wildfires on the National Park Service website.
Now for some amazing parks to consider.
5 Popular California National Parks to Visit
Yosemite National Park
Not only is Yosemite California's most popular national park, but it's among the most commonly visited national park in the United States.
Welcoming more than 4 million visitors annually, you'll find this national park in northern California, about 140 miles south of Sacramento. There's a lot of adventure to be had in the diverse terrain of Yosemite, including striking granite rock formations and towering waterfalls.
Joshua Tree National Park
Joshua Tree National Park sits about 50 miles east of Palm Springs and boasts 800 thousand acres of the desert landscape. This park is a climber's paradise with exciting bouldering opportunities among the rare Joshua Trees. But even if you're looking for a milder activity level, you can appreciate the beautiful rock formations like Arch Rock and Skull Rock.
Related: Joshua Tree National Park roadside adventure
Death Valley National Park
As the name implies, the land of Death Valley National Park is barren, and the arid desert temperatures can exceed 120 degrees Fahrenheit. So why would anyone go there?
Well, Death Valley National Park is home to some intriguing mysteries, like moving rocks and singing sand dunes. This park isn't for everyone, but it's definitely a popular spot for those who appreciate mystery and adventure.
You'll find Death Valley National Park about 120 miles west of Las Vegas where California and Nevada meet.
Sequoia National Park
At this national park, you can expect to spend most of your time looking up. People visit Sequoia National Park to see the massive towering Sequoia trees. In fact, this park is home to some of the largest volume trees in the world. The park's biggest attraction measures 275 feet tall and 36 feet in diameter. This is one for your Instagram story.
You'll find Sequoia National Park about 200 miles from either Los Angeles or San Jose, so it's a little off the beaten path. But if you're tired of roughing it on the road by the time you get here, there are luxury accommodations on site (rare for a national park). Visit Sequoia National Park any time of year without any restrictions. But because it's so far from most other popular destinations, it'll be difficult to cover a lot of ground with this park on your list. That doesn't mean it should be off limits, but you may have to dedicate most of your visit to Sequoia National Park.
Kings Canyon National Park
If you're looking for the natural beauty and adventure of Yosemite without the crowds, you'll probably love Kings Canyon, National Park. This national park comes complete with the picturesque peaks and contrasting landscapes dotted with lush forests and granite rocks. At Moro Rock, you'll get panoramic views of the Great Western Divide.
Kings Canyon National Park sits about 240 miles north of Los Angeles, and the park is open all year for camping. You can also stay at one of three onsite lodges.
These five popular national parks in California are great destinations to introduce you to California's national park system but don't stop there. You can visit any of nine national parks here– more than any other state in the country. So feel free to come back again and again. You can see a different park every visit!
Adventure on!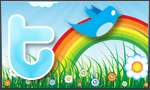 The goal of this site is to inspire people to outdoor adventure travel and then provide tips. If you liked this post then sign up for the email newsletter. Notifications go out once three to four times a year with what is new with Traveling Ted's adventures. Your email will not be share and you will receive no spam. Other e-follow options include Facebook (click on the like box to the right) or twitter (click on the pretty bird on the rainbow above).