I recently was in California and had a Joshua Tree National Park roadside adventure. Normally when I visit a national park I want to stay at the bare minimum a couple of days or even better a week. You really cannot explore even the smallest of our national wonders in a day much less an hour or two.
Unfortunately, on this day this was all I had to spare. I was covering Stagecoach Music Festival for Toyota, and I had to be back in Palm Springs around 3 p.m. for the beginning acts that I wanted to see.
I woke up at 4 a.m. and was on the road towards Joshua Tree. A Facebook friend had recommended a hike and gave me directions. I spent three wonderful hours and hiked an awesome canyon. I thought I was in Joshua Tree, but I was actually in the Mecca Hills Wilderness Area.
It was now nearing noon and getting hot. I could either return and relax a bit or take a quick trip into Joshua Tree. I decided on the latter. I was only twenty minutes from the gates of the park. I could not turn around without at least seeing some of the countryside in Joshua Tree National Park.
I immediately was impressed with the scenery. The rocks and sand were of a golden brown quality and the sky was a beautiful bright blue. Rocky hills, yucca plants, and of course Joshua trees dominated the landscape interspersed with  flowers as the Toyota 4Runner I was driving cut through the desert park road.
I once saw a movie in the Everglades National Park about visitors in that park, and they said that a staggering percentage of visitors do not get out of their car and explore. It shocked me that someone would drive all the way to a national park and only drive around.
I was about to do this very same thing in Joshua Tree, but I did pull over to one of the turn offs and get out and walk around. A bright blaze of yellow caught my eye about a quarter of a mile from the road. I headed over to the spot and took a few pictures of the desert flowers.
I was amazed at what else I found on this little jaunt. I came across several interesting kinds of cactus and a few other flowers I could not see from the road. Then a jack rabbit flushed out from under a shrub and took off.  While checking out the rabbit, two loggerhead shrikes flew and landed on a brush only a couple of feet from me.
These birds are famous in the bird world for attacking their prey (insects, lizards, and even mice) and impaling them on thorns and eating them. I had heard a lot about them, but I had never seen them before. If I had never gotten out of the car and walked around, I would still have been saying this.
Soon the 4 a.m. wake up call, the hot sun, and the events of the week began to catch up with me, and I was ready to go only after an hour plus in Joshua Tree. I saw enough on this trip to know I definitely wanted to return for a minimum of three days and hike.
If you are reading this and are one of those people who just drive around a national park and check out the sites out your windows, make sure to get out and walk around. Although places like Joshua Tree or the Everglades do have snakes and other dangerous animals, they are not waiting to ambush you once you step outside your car door. Even a roadside adventure like mine beats the scenery at 50 m.p.h out your window.
TT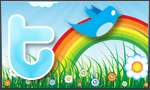 The goal of Traveling Ted is to inspire people to outdoor adventure travel and then provide tips on where and how to go. If you liked this post then enter your email in the box to get email notifications for each new entry. Daily travel photos are excluded from your email in order to not flood you with posts. There is no spam and email information will not be shared. Other e-follow options include Facebook (click on the like box to the right) or twitter (click on the pretty bird on the rainbow above).
On the right sidebar is a donate button. If you would like to donate in order to support the site, it would be appreciated. All donations would cover travel expenses and improvements to make the site better.