Los Angeles is famous for many things, TV and film, celebrities, Rodeo Drive, beautiful buildings and homes, the Getty Center, whatever the attraction, there is plenty for people of all ages to visit and enjoy.
Factors to consider when booking a hostel in Los Angeles
Commonly visitors will look for hostel accommodation and it can be a tricky choice as Los Angeles is a large and sprawling city. Visitors should investigate the location that best suits their needs. Do you want to be close to the action and central or would you prefer a quieter location? Is it important that you have restaurants in the near vicinity or are you prepared to travel for your evening meal? Investigating travel options is also wise and consider parking options if you are driving.
Related: A Joshua Tree National Park roadside adventure
Next would come budget, how much can you afford to spend or how much would you be prepared to spend? This can influence your choice of location and it can also influence the facilities that  may be on offer. What are your 'must haves'? Do you or any of your party have specialist requirements and would you be happy with small basic rooms or would you prefer a more luxurious space. Be realistic however, compromises sometimes have to be made especially if your budget is limited. Like others, set your favourite hostels in LA.
So, how would you go about finding hostels in Los Angeles?
Online Search
You might want to begin with an online search, look within your budget and location and make a list of possibilities that are available for your dates of travel but don't book yet.
Compare
Compare your selection. Look at the facilities that are on offer, the type of sleeping accommodation and if a quiet room is important take that into account as well. Maybe some of your selections have more facilities, using your particular criteria you can then narrow your list.
Reviews
Look at the online reviews for your narrowed selection. Look at multiple sites to do this and try to obtain a measured approach so don't just look at all the negative or positive reviews. You could concentrate of the reviews which answer some of your questions but remember, what suits one person may not suit another so try not to get carried away with the emotion behind the review and instead look for facts that will be helpful to you.
Family, Friends and Social Media
Your network of family and friends can provide you with some helpful information and you might not have to look too far to find someone who has recently visited Los Angeles. You can ask about their accommodation, what they enjoyed and what the limitations were. Having a chat can add to your developing picture. Social media may also provide a wider circle of friends for you choose from.
Ask Directly
If you have specific questions, it is often a good idea to contact the hostel directly, they will be able to complete the picture for you and they may also be able to accommodate any special requests that you may have.
Take your time to choose appropriately as many a holiday or short break can be spoiled by inappropriate accommodation.
Adventure on!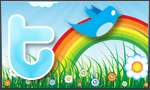 The goal of this site is to inspire people to outdoor adventure travel and then provide tips. If you liked this post then sign up for the email newsletter. Notifications go out once three to four times a year with what is new with Traveling Ted's adventures. Your email will not be share and you will receive no spam. Other e-follow options include Facebook (click on the like box to the right) or twitter (click on the pretty bird on the rainbow above).