Who doesn't need a break from an exhaustive week in Wall Street? Working in an overcrowded pressurized environment for the most part of the week can quite exhausting afterall! Fortunately, there are a few nature retreats around New York that will help you rejuvenate and recharge your senses.
Group retreats are an amazing way to bond with your loved ones while you revitalize and bid goodbye to work stress. Charter a mini coach bus from New York for a hassle-free group nature retreat. Whether you like to take a holistic approach or just enjoy what mother nature has to offer, here are a few recommended group nature retreats for you.
1. Honor's Haven Resort and Spa
 Located just 2 hours away from New York in the Hudson Valley is this beautiful resort and spa nestled amidst 200 acres of pure nature. The resort runs group wellness retreats to help you approach a balanced and healthier way of life. Honor's Haven offers holistic programs such as yoga and tai chi to revitalize your body and mind. If outdoor activities are your choice of a weekend getaway, the resort offers hiking, biking, birdwatching, swimming, and other sports activities. A lovely accommodation by the crystalline lake in the resort is sure to provide you with the views of the spectacular mountain range and unending greenery.
2. Kripalu Center for Yoga and Health
 A well-known nature retreat located two and a half hours away from the city is specially designed for those who would like to experience metaphysical wellness. The rural Berkshires area of Massachusetts provides the ideal background for a mind and soul retreat. It is a perfect get away from work as cellphones and other media of communication are allowed to be used very sparingly. Group retreats here include yoga and meditation sessions, team building exercises, focus on nutrition and health, Ayurvedic spas and fitness activities in the outdoors.
3. Lake Placid Lodge
The serene waters and nature around Lake Placid have attracted many people from across the globe. The Lake Placid Lodge has a harmonious atmosphere to it which makes it a perfect place for a detoxing nature retreat. Apart from the wellness spa, the lodge allows its guests to freely use their kayaks and paddle boats for a peaceful cruise across the lake. There are a number of hiking and biking trails open to visitors that help one connect to nature. Hire a wooden cabin by the lake to enjoy a stress-free vacation amidst mother nature.
4. Springwater Center
Revel in the luxury of silence just an hour away from Rochester in the Springwater Center. The center provides no set packages for retreats and is thus customizable according to your group's needs. Meditate by the river or enjoy the mesmerizing views of the mountain and landscape. Clear your mind from the cluttered thoughts and take delight in the noise-free environment. A weekend getaway to the Springwater Center from the bustling city is a perfect way to reboot your body and soul. The center provides you with a comfortable cabin and a library along with delicious vegetarian meals all throughout your stay.
Escaping to the open meadows and lush greenery is probably everyone's dream when living in a concrete jungle like New York. Nature helps in connecting the mind and soul for a healthier approach in life. These nature retreats can help you achieve a better state of mind and are also a great way to spend some quality time with your loved ones.
Adventure on!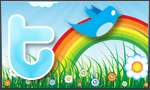 The goal of this site is to inspire people to outdoor adventure travel and then provide tips. If you liked this post then sign up for the email newsletter. Notifications go out once three to four times a year with what is new with Traveling Ted's adventures. Your email will not be share and you will receive no spam. Other e-follow options include Facebook (click on the like box to the right) or twitter (click on the pretty bird on the rainbow above).