Several years ago, I visited Singapore as part of an adventure travel tour through Malaysia and Borneo. I only extended the trip to Singapore because high school friends of mine lived there. I booked an inexpensive flight on Air Asia to spend three days with the Stanczak family.
I looked forward to catching up with Jim and Lael and their family. I also looked forward to explore the city and hike in some of their amazing city parks. I spent one full day hiking the huge MacRitchie Resorvoir and another day I explored Pulau Ubin. Pulau Ubin is a small offshore island, but still technically part of Singapore. What I did not expect, was an amazing three night Singapore food tour adventure.
Related: A Pulau Ubin offshore Singapore adventure
What makes Singapore great for food lovers
Singapore is a unique country in that it is like a bridge between Southeast Asia and the West. It is located right off the tip of Malaysia, so it is close to Malaysia and Thailand. Due to its location, Singapore offers cheap and delicious local street food Southeast Asia is known for yet it also boasts world class restaurants. Since Singapore is a small island, it obviously is home to extraordinary seafood options.
My friends lived in Singapore for ten years prior to my visit, so they were experts on the local cuisine. Being a 12-14 hour flight from home, they did not receive a lot of visitors, so they were eager to spoil me and show off their new home.
Night 1 – Singapore stone crab
After a night cruise on the Singapore River, we settled in for an amazing treat at the Red House Seafood Restaurant. The house specialty is their chilli crab, and it was amazing. The crab sat in the middle of the plate they placed in the middle of the table soaking in the most delicious chilli sauce. The homemade bread they brought was another highlight. We dipped them in the sauce and did not stop until our plate looked like it was licked clean.
Night 2 – Indian food
After a day of hiking in the jungles of MacRitchie, it was time to satiate my appetite. I have to admit I was not totally starving since I enjoyed a delicious spicy food with egg at the cafeteria at MacRitchie.
Since Singapore has such a thriving economy that attracts international business, the food reflects this multi-diversity. One cuisine that highly influences the national cuisine and is well represented in the city is Indian cuisine, so this was our choice for night number 2. Yantra did not disappoint. We enjoyed a party for the palate and the eyes. Indian food is as colorful as it is tasty.
Night 3 – Chinese dumplings
 Another cuisine and culture well represented that permeates its way through Singapore is China and Chinese food. A family favorite of the Stanczak's is the dumplings and Pekin duck at the Goodwood Hotel. We saved the best for last.
During the day, I took a ferry to Pulau Ubin and biked around this tiny island. For lunch I ate some incredible black pepper shrimp at the only open restaurant in the tiny village that welcomes the ferry from the main island.
Lael picked me up after the small island adventure, and the whole family adjourned at the Goodwood for delicious dim sum offerings and Pekin Duck. We ate like kings with rounds of dumplings and delicious duck.
Not everyone knows ex-pat locals in Singapore
I was extremely lucky to stay with locals in Singapore. Not everyone when they come to Singapore is fortunate enough to be shown around by ex-pats or locals who have lived and eaten in the country for years. So if you want to get the most of the food scene in Singapore, why not hire a local to take you on a culinary tour around the city?
Singapore is an easy country to navigate and there is a ton of amazing food to be found. You don't necessarily have to know locals to eat like one. If you are a savy traveler, you can explore on your own and find your own great places to eat. Visitors can also follow the tips in this post to have amazing seafood, Indian, and Chinese food. Another great tip is to click on the link above for more Singapore food recommendations.
Adventure on!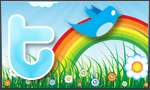 The goal of this site is to inspire people to outdoor adventure travel and then provide tips. If you liked this post then sign up for the email newsletter. Notifications go out once three to four times a year with what is new with Traveling Ted's adventures. Your email will not be share and you will receive no spam. Other e-follow options include Facebook (click on the like box to the right) or twitter (click on the pretty bird on the rainbow above).