Italy with its plethora of islands is no less than a potpourri which is not only eye-pleasing but also refreshing. A jaunt to each of these islands is heaven-like in every sense. With its rich culture, heritage, mouth-watering cuisines and picturesque landscapes, islands in Italy fall under the must-go category when it comes to vacationing. Sicily & Sardinia are the most coveted of all the Italian islands which are perfect for a seaside getaway. So, if you are planning to fly down to Italian islands for vacations, do not miss out on these two. However, there are many more islands in Italy which are equally pleasant. Check out some of the sought-after Italian islands which make for the best vacationing destinations.
Sardinia:
Sardinia, one of the most sophisticated islands of the world, is known for its Mediterranean charm and beauty. From medieval ruins to the Costa Smeralda, from flamboyant beaches to the turquoise sea water, Sardinia is the ultimate heaven for vacationers. You will surely fall in love with its aesthetics. Gola di Gorropu, Costa Verde, Tharros are some of the places you can visit while you are in Sardinia. Plus, its cosmopolitan culture makes it all the more attractive. You will not just find Italians or Africans here, but a mix of both. So, do visit this place to make the most of your holidays.
Related: Top tips before relocating to Italy
Sicily:
Sicily, known for being the largest Mediterranean Island, has the best of both worlds. Why so you ask? Well, it has both mountains and beaches, plus its architecture is riveting. You will go weak in your knees after witnessing its breathtaking beauty. Palmero, Catania, Syracuse are among the must-visit places in Sicily. It's also known for its lip-smacking cuisine.
Elba:
Elba is known for harboring Napoleon Bonaparte during his exile years. It really is an ideal destination for beach lovers. It's the best place to let go of your monotonous life and bask in the warmth of its beautiful beaches and the balmy sun. This island is the largest one in the Tuscan Archipelago. Also, this place offers a myriad of activities for people which will keep them entertained from dawn to dusk.
Capri:
Capri is known for its beauty and culture. Located in the Bay of Naples, it's one of the most beautiful islands of Italy. Its top attraction is Blue Grotto, the most gorgeous sea cave of the world. It's also a haven for shopaholics. The high-end boutiques one can find here will make any shopping-buff go crazy. Plus it's quite famous among celebrities. The island attracts a barrage of stars who come down to this beautiful island for vacation. So, you might even have a chance to bump into your favorite star while you spend your vacation here.
Procida:
Want to chill by the seaside while soaking up the rural essence? Then Procida is definitely your kind of place. The smallest island in the Gulf of Naples, Procida offers its visitors a spellbinding scenic beauty, something that will surely knock you off your feet. Its pristine beauty and architecture have made it quite a famous spot for film shoots. When in Procida, you cannot miss out on Marina di Corricella, a vivacious fishing harbour which has a series of bars and restaurants, offering some of the most scrumptious platters in the world.
Adventure on!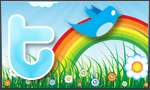 The goal of this site is to inspire people to outdoor adventure travel and then provide tips. If you liked this post then sign up for the email newsletter. Notifications go out once three to four times a year with what is new with Traveling Ted's adventures. Your email will not be share and you will receive no spam. Other e-follow options include Facebook (click on the like box to the right) or twitter (click on the pretty bird on the rainbow above).