If moving to Italy is something that you wish to do, there are a few things to consider. The first thing you have to think about is where exactly in Italy would you like to move to. Are you looking for a quiet place with breathtaking mountains view? Or perhaps a beach house where you can step outside and take a dip in the Mediterranean Sea. This article will help you figure out which area fits you best.
What Are You Looking For?
Choosing a scenery is something you must do before moving to Italy, but the important thing is to adjust it to what you are looking for in terms of work and social life. While the central area of the country has more English speakers and plenty of infrastructure, the northern area has more work opportunities and the southern area has more space and fresh air.
The Different Regions of Italy
The central regions are Tuscany, Umbria, Lazio, Abruzzo and Marche. In those areas you will find green rolling hills and amazing mountain scenery. There are also coastal towns, large farmlands and many different types of country houses. The southern regions consist of Sicily, Puglia, Campania, Calabria, Basilicata, Molise and Sardinia. These areas offer some great property opportunities when moving to Italy.
As to the northern regions, there are Emilia-Romagna, Piedmont, Trentino-Alto Adige, Veneto, Aosta Valley, Lombardy, Liguria and Friuli-Venezia Giulia. The scenery in the far north is mesmerizing and the weather is snowy and cold. This is also something to take into consideration when moving to Italy.
Each of these areas have exquisite destinations you must sea, from Rome and its wonders to watery Venice, to noble Milan and to memorable Pisa.
Relocating to a New Country
Once you have made your decision about moving to Italy, it's time to find an international moving company. You need to find a reliable company with reasonable prices, and it's absolutely possible. Make sure to have them send a representative to evaluate the cost of moving all of your belongings to Italy.
You will probably be given a few options regarding the moving method. The fastest but also most expensive way to ship your belongings is via air shipping. If you are looking for a more cost-effective method of transportation, sea shipping is the method for you. It might take longer for you to receive your belongings, mostly depending on the ship's schedule and stops.
Start Your New Life!
Once you have made all the arrangements and completed the process of moving to Italy, you can kick back and relax in your new home. Get to know the area you live in and merge in the local culture. This will be an amazing experience for you and it will be a refreshing change in your life.
Adventure on!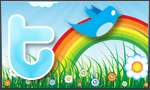 The goal of this site is to inspire people to outdoor adventure travel and then provide tips. If you liked this post then sign up for the email newsletter. Notifications go out once or twice a month with what is new with Traveling Ted's adventures. Your email will not be share and you will receive no spam. Other e-follow options include Facebook (click on the like box to the right) or twitter (click on the pretty bird on the rainbow above).