If you are someone who wants to travel through Russia in a nick of time, then you must opt for the Sapsan train. Built in the year 2010, this is the fastest train of the Russian Railways. It's known for its service and the wide range of destinations it covers between two major Russian cities; namely Moscow and St. Petersburg. Sapsan is named after the fastest bird on the planet, and it pretty much lives up to its name. So, if you are planning to trot all around Russia, choose Sapsan train instead of splurging your money on airfare. Here are some of the reasons why you should choose the Sapsan train for your pan-Russian getaway.
Speed:
The Sapsan train travels at a speed of about 240-250 km/hr, covering 400 miles between Moscow and St. Petersburg in only four hours. And if you think that is its maximum speed, you are wrong. This wonder can reach up to a staggering speed of 350 km/hr. This train is designed in such a way that it can travel in the severest weather conditions of Russia. It can even work in – 50-degree Celsius. So, even if the weather condition goes out of hand, you can be sure that you will be safe because the Sapsan can battle the harshest of weather conditions.
Related: Russian Orthodox Church in Nice, France
Facilities:
The train has a myriad of facilities to offer. From Wi-Fi to TV, from good food to alcoholic beverages, the Sapsan has a lot to offer on its platter. Plus it has separate zones for children and pets. So, if your kid is bored, you can just take the baby to car number 10, which is meant for kids. You can take your pets to car number 8, which is specially designed for pets. Now, isn't that great? In total, the train has 13 toilets, plus there are facilities solely meant for physically handicapped people The standard length of this 10-coach train is 250m, so you'll have plenty of room to walk around during your journey.
This train also offers hotel or cab booking services. So, in case you are confused about which hotel to zero in on, you can just reach out to the Sapsan train personnel and get your issue solved. However, this train offers sitting accommodation only, there are no special bunks for sleeping purpose. However, the seats themselves are pretty comfortable. So if you are really tired, you can doze off to sleep easily.
Destinations:
The Sapsan train travels from Moscow to St. Petersburg or to Nizhny Novgorod. Among the other destinations which it covers include Vladimir, Vyshny Volochyok, Tver etc. This train will take you to each of these Russian cities faster than a flight. To reach each of these destinations, you will take a couple of hours, besides an exception which is from Nizhny Novgorod to St. Petersburg. You will take around eight hours to take a ride between these two destinations. However, the journey is pretty comfortable so you wouldn't feel the burn of an eight-hour long journey.
So, now that you are aware of the Sapsan train, you do not have to go for any other choice while you are traveling through Russia. It's the fastest and one of the most comfortable mode of transportations you can avail here. It will save a lot of your time and help you make the most of your vacation.
Adventure on!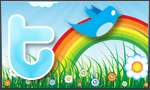 The goal of this site is to inspire people to outdoor adventure travel and then provide tips. If you liked this post then sign up for the email newsletter. Notifications go out once three to four times a year with what is new with Traveling Ted's adventures. Your email will not be share and you will receive no spam. Other e-follow options include Facebook (click on the like box to the right) or twitter (click on the pretty bird on the rainbow above).