There is new app in town which works with your GoPro by using headphones, phone, or earbuds as a microphone. The app also adds telemetry to your videos and you can download videos straight to your phone. This eliminates a step if you want the video in your phone photo library. In this Myk GoPro app review, I will detail these features.
Myk GoPro app review
Using the Myk app as a speaker
On a canoe trip in Missouri, I tested these features out. I set up the GoPro up front in the canoe using a clamp. I then used my phone to start the video and record sound. The Myk worked great under this arrangement. The Myk app is perfect when the camera is set up farther away and there is background noise. In this instance the background noise was the sound of the rushing river. Even if the camera was close and there was loud background noise, like at a concert for instance, this set up would be beneficial.
Related: Ozark National Scenic Riverways GoPro canoeing adventure
Having the phone as a microphone came in handy as the river I was paddling had some rapids that made a lot of noise. If I was wanting to record voice with the camera, the river noise would have drowned out a lot of the sound; however, since I was holding my phone in my hand, the app captured the sound perfectly.
Adding telemetry to your video
Telemetry is defined on Wikipedia as: "an automated communications process by which measurements and other data are collected at remote or inaccessible points and transmitted to receiving equipment for monitoring." For the purpose of this review, telemetry on the Myk app is adding data like distance traveled, altitude, elevation gain, max speed, date and time, and miles per hour on to your GoPro video.
When you are doing adventure sports like biking, canoeing, skiing, this information is kind of cool to add to your video. I hiked on the Appalachian Trail over Fontana Dam and added these stats to my video. As you can see, I traveled about 89 feet, at an elevation of 1664 feet, I gained 66 feet, my max speed was 4 mph, and I could track my mph on the meter, which ranged from 2-4 mph. This video was taken at 10:46 on November 6.
For a short hike, the telemetry is not all that exciting although t interested me to know the elevation; however, for more thrilling GoPro videos, I can see how this information would really be fun to have. I look forward to using the Myk telemetry when I am cross-country or downhill skiing.
Downloading directly to your phone
When you stop the video on the Myk app, it automatically saves the video on your phone in seconds. A copy of the video also remains on your camera's SD card. This is nice for two reasons.
First of all, the video appears immediately on your phone. If you want to download to Instagram or other social media from your phone, it is already there, so it eliminates a step from having to download to your computer of the GoPro app to your phone. It also creates a backup of the video. You now have the video on the SD card and on your phone. It is always nice to have a backup.
Problems with the Myk app
I took some video on a cold day in Wisconsin when it was below freezing and snowing. The videos did not work. The sound worked, but the picture froze. I did some more testing on warmer days and it worked fine. I attribute this problem to my GoPro Hero6 because I have had problems using my GoPro Hero6 while skiing in cold weather before. My GoPro Hero5 worked great in cold weather, but not the Hero6. I need to do some more testing this winter using the Myk with the Hero5.
Myk features I would like to see
Currently, the Myk only works with the video option on the GoPro. You cannot manipulate the camera to go into other modes. I would like to see the Myk work with at least the time lapse video option. It would be awesome to add telemetry to time lapse videos.
GoPro recently announced compatibility to stream live on YouTube. You can already stream live through Periscope on the GoPro. It would be awesome if you could use the Myk to record and live stream on a social media channel.
Download the Myk for GoPro today
The Myk for GoPro is a perfect companion for your GoPro especially if you are a vlogger. I look forward to experimenting more this winter and in the future using the Myk for GoPro. Check out the Myk for GoPro website. https://www.mykapp.io
Adventure on!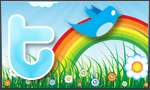 The goal of this site is to inspire people to outdoor adventure travel and then provide tips. If you liked this post then sign up for the email newsletter. Notifications go out once three to four times a year with what is new with Traveling Ted's adventures. Your email will not be share and you will receive no spam. Other e-follow options include Facebook (click on the like box to the right) or twitter (click on the pretty bird on the rainbow above).