The Ozark National Scenic Riverways is the first national park to protect a river system. One paddle stroke on the Current or Jack's Fork, and you will understand why. The rivers are spring fed with crystal clear water, hundred foot limestone cliffs hover beautifully over the river, and forested hills roll away in the distance amid cobalt blue skies. These rivers are a delight to paddle.
Related post: Adventurous start of the Allagash River
A return to the Ozark National Scenic Riverways
I have paddled these rivers many times growing up, but it had been decades since I have experienced. I longed to return and capture the experience on my GoPro. My dad sent me an email that he would be paddling these river in late September. I was going to Maine and New England in October for a month. Not the best time to go on another trip, but the Missouri Rivers were calling my name.
All photos on this page shot with GoPro Hero5. Get the new Hero6 today
I drove down and camped the night in the Ozark National Forest. In the morning I met my dad and other friends at Alley Springs Campground and put in. Unfortunately, my morning did not get off to a good start. I hit a deer driving through the curvy roads in the Ozark National Forest. First time I have ever hit a deer. I drove back to check on the little guy, but he had already fled from the scene.
Jack's Fork is a question of water
The first day we spent on the Jack's Fork River and paddled 18 miles. It was a long day with not much help from the current. The Jack's Fork is perennially low. It is necessary to check the water before attempting a paddle on this stream. I do not know how many times we have come down to paddle the Jack's Fork only to be derailed by low water levels.
The Current River is almost always navigable, which is a great default, but there is something about the Jack's Fork. It is a bit of a disappointment if we are unable to paddle this gorgeous little stream. This is why I was psyched to paddle this river again. It is not often that the water levels are good to go in September. Usually the spring is a better time to paddle here.
Day 1 on the Jack's Fork
The first day was a little hot as well as a little long, but I could paddle the Jack's Fork 24/7. The rifles on the Jack's Fork and Current River are Class I and below. They are difficult enough to demand your attention and fun enough to enjoy, but not difficult enough to worry about. As long as you keep your canoe straight, there is really no need to worry. Even if you did dump, the water is never dangerous enough and strong enough for much concern.
I was paired with Bob Tyler. An expert canoeist who paddles over 1,000 miles a year. I appreciated his patience as I spent a lot of time fiddling with my GoPro and Instagramming with my iPhone. I award him 36 paddling miles for this day as he was paddling with a double blade paddle and had to paddle twice as hard since a blogger was in the bow.
We ate lunch in the shadows of an impressive bluff with a deep spring perfect for swimming. I cooled off after a few beers on the gravel shore.
Camping in Alley Springs Campground
The put in for day 1 was also my home for three nights. I stayed at Alley Springs Campground. I really enjoyed it. The spots were spacious and a short walk to the Jack's Fork River. The Campground has brand new showers and bathroom that was super clean. Sometimes when camping I skip showering for a few days, but not here. Each night I hit the showers and then drove the five miles into Eminence to have dinner and campfire with my Dad and his wife Rosetta, and friends Mike and Annetta. It was a great small group of paddlers.
Day two and three on the Current
At the end of day one on the Jack's Fork, we took out at Two Rivers, which is the confluence of the Jack's Fork and the Current. We then paddled the Current for the rest of our time. The Current is just a little bigger version of the Jack's Fork. Same crystal clear water, same bluffs, same little rapids, same gravel shoreline, but just a little more water. The Current is an incredible river, and a premier river in its own right, but the Jack's Fork just seems to have a little more character to it. Hard to explain since they are so similar. On the other hand, the Current River has higher bluffs.
The next two days we paddled the Current River. Day two was Akers Ferry to Pulltite and day three we paddled Pulltite to Round Springs. Some of the highlights included paddling up to a cave, hiking to a spring, and of course, the ever present riffles and rapids.
Wildlife
We saw some cool wildlife on the trip. One mink on a rock in the middle of the Current River, a few bald eagles, pileated woodpecker, and a buck deer wading in the river. We past right by it, and I got a good little video until it had enough of our presence and bounded into the woods.
Three seasons river
The great thing about the Ozark National Scenic Riverways is they are a great paddle destination in the winter, spring, and fall. It is too hot and crowded in the summer. I would avoid May, June, July, and August. Bob Tyler pointed out that the rivers are actually more scenic in the late fall and winter as the leaves do not hide the bluffs. I love coming in the spring when the dogwoods are in bloom.
More Information on the Ozark National Scenic Riverways
Fees
There are no fees to paddle the river or enter the park
Campgrounds are $16.00 a night and $19.00 for electric
Primitive sites are $5.00
River camping is also allowed on the gravel shorelines and there is no fee
Outfitters
Check out this page for information on local outfitters if you need to rent a canoe. There are also links for other outdoor adventures like horse riding and fly fishing on this page
Check with a local outfitter or with the park service before going to consult on water levels
Place to stay
If camping does not appeal, try Pine Crest Cabins in Emminence. Highlight of this place was the outdoor fire pits
No glass and no rowdiness
No glass on the river
Alcohol in moderation is accepted along the riverways, but rowdy behavior has become a problem. The park has taken steps to stop those from impeding on the enjoyment of others. This sort of problem takes place mostly in the summer months on weekends, but nice to see the park taking a stand on this as it harms the river and those who come to enjoy.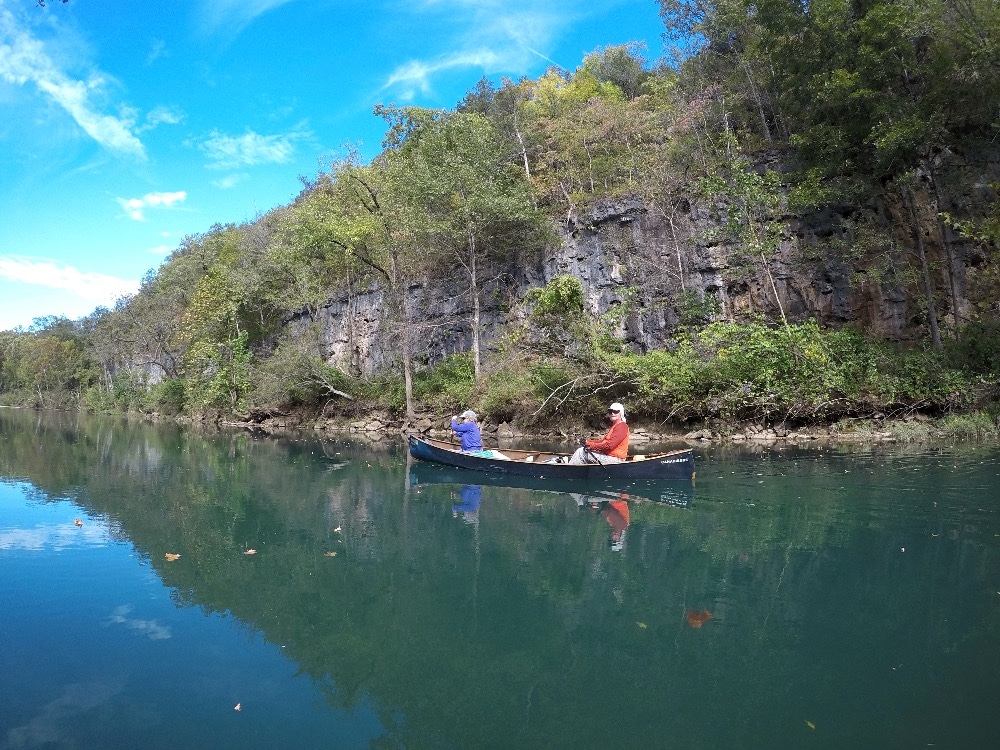 Snakes
There are four kinds of poisonous snakes in the park – According to the park website "The most common of these is the copperhead, but timber rattlesnakes, pygmy rattlensakes and water moccassins may also be found." There are also 21 non venomous snakes in the park. Keep your distance from all snakes and watch where you put your hands. If poisonous snakes are a concern to you, read this post: Dealing with poisonous snakes
Adventure on!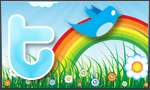 The goal of this site is to inspire people to outdoor adventure travel and then provide tips. If you liked this post then sign up for the email newsletter. Notifications go out once or twice a month with what is new with Traveling Ted's adventures. Your email will not be share and you will receive no spam. Other e-follow options include Facebook (click on the like box to the right) or twitter (click on the pretty bird on the rainbow above).