This Tennessee road trip post is in part sponsored by PrAna thanks to a complimentary Woodman flannel shirt and a Wentworth sweater as part of the #prAna4Winter campaign. My thoughts, pictures, words, love of fall and winter, love of the Smoky Mountains and Tennessee are my own.
Tennessee fall road trip
I just returned from a Tennessee road trip to Knoxville. The itinerary included visiting my alma mater, the University of Tennessee, visiting college friends, hiking in the Great Smoky Mountains, and culminated in a football game. The football game was the University of Tennessee vs. 11th ranked Kentucky Wildcats. My new shirt and sweater from prAna played a prominent role in the road trip.
Addressing the Normandy Scholars
My first order of business was a Normandy Scholar luncheon and reunion. When I was a senior at the University of Tennessee way back in 1993, I won the distinction of being a Normandy Scholar. Me and my 19 other classmates studied the Normandy Campaign, World War II, and French language and culture. We then spent a month in Normandy, France and studied more about Normandy while we visited local museums and the Normandy beaches and cemeteries. It was an incredible experience.
Related: Normandy Scholar program perked my interest in International travel
In fact, the Normandy Scholar program impacted my life profoundly. This was my first international adventure. I was already steeped in outdoor adventure in the Midwest and places like the Great Smoky Mountains; however, this was my first big overseas trip. I was now hooked.
The Normandy program ran for about five years in the 1990s and then faded away. Two years ago the University revived it. The luncheon brought together some alums from the 1990s as well as several from the first year of its rebirth. When I told the directors about how the program impacted my life, they asked me to speak to the group in attendance.
prAna sweater for the luncheon
For a luncheon and a short speaking engagement, one needs to look good. There is no need to wear a suit and tie, but you do not want to look like a bum either. The prAna Wentworth sweater was the perfect look.
Great Smoky Mountains
I hiked three days in the Great Smoky Mountains. The weather was fairly warm, but on Friday, it took a turn for the worse. The weather turned cold and rainy. I decided to hike out on Thursday instead of Friday. On Friday, I went back into the mountains despite the dismal weather, but instead of hiking, I just drove around.
Pumpkin spice and prAna Sweater
Since I was not actually hiking, and the weather was poor, I grabbed the prAna sweater and wore it while driving around drinking a pumpkin spice latte. I felt like the poster boy for autumn.
Tailgating for the Tennessee/Kentucky game
On Saturday the weather turned frigid with temps plummeting into the lower 40s. I bought a light long sleeved Tennessee orange and gray shirt to wear to the game, but it was way too cold for this shirt. I wore a navy blue prAna Woodman flannel over the Tennessee shirt to compensate. Another layer should have been worn as I was still cold, but the Woodman flannel kept me warm enough to still enjoy the game. Tennessee ended up winning and heated up the stands with their inspired play. I think it was there way of welcoming me back.
What is good for fall is good for winter
This trip saw both fall and winter temperatures, and I was comfortable and warm in my prAna winter wear for both seasons. I look forward to wearing these two garments during the coming winter, and I think you should have some prAna wear too. To make it easier for you, use this discount code to get 15% off – WPTNF18.
Not only is prAna comfortable and warm, the company uses sustainable practices including organic cotton and recycled fabrics. As an outdoor adventure blogger, this fact is important to me as I am sure it is important to you. Check out their sustainability practices when you stop by their website to shop.
Adventure on!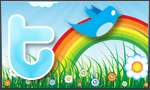 The goal of this site is to inspire people to outdoor adventure travel and then provide tips. If you liked this post then sign up for the email newsletter. Notifications go out once three to four times a year with what is new with Traveling Ted's adventures. Your email will not be share and you will receive no spam. Other e-follow options include Facebook (click on the like box to the right) or twitter (click on the pretty bird on the rainbow above).