In honor of El Yucateco's 50th anniversary, I added the tasty hot sauce as the main ingredient to a spicy Rainbow trout recipe. Summer is the time to enjoy the outdoors. Fishing is one of my favorite outdoor activities. There is nothing better than fresh fish at a campsite in the summer. It is even better with a hot flavorful sauce.
Related: One Rainbow trout in East Tennessee
Fishing adventure started in Tennessee
Earlier this year, I went down to Tennessee to reunite with college friends and do some trout fishing. We slayed them. We did so well that we could not eat them all, so we divvied up the rest of the filets. I took a cooler full home with me and froze it. I then took that same cooler with me to Wisconsin for a camping trip last week to Richard Bong Recreation Area.
El Yucateco Target adventure
On the way up to Wisconsin I stopped in to a Target to pick up some El Yucateco red chile habanero sauce for my recipe. I went to the hot sauces, but there was no El Yucateco. I then stopped at the next Target north on the interstate and the same thing occurred. This played out again at the next stop. I then did a little more investigating and found that the El Yucateco sauces are not in the hot sauce aisle, but in the aisle with other food from Mexico. I believe it is the global food section. My first El Yucateco tip is to not give up after looking in the hot sauce section.
Not a camping trip unless you forgot something
Relieved that I had my hot sauce, I continued north to my campsite. I set up camp and made a fire. To my horror, I realized I forgot a frying pan. My recipe is to fry the fish over the fire. Someone once told me that it is not a camping trip until you forget something. Part of the camping is improvising and dealing with the situation in hand. Instead of frying the fish, I simply put it on top of the campfire grill on top of some tin foil – Problem solved.
El Yucateco is not just a condiment
While El Yucateco does add flavor to all sorts of foods, it is more than just a topping. I used it as a feature ingredient in a fish sauce. Rainbow trout is delicious enough with just some butter and light spices; however, sometimes it nice to add a bold kick to it and make it really stand out.
El Yucateco southwest spicy Rainbow trout recipe
1 cup cornmeal
2 Tblspn El Yucateco red sauce habanero pepper
1 teaspoon mild chile powder
1/2 teaspoon salt
1/4 teaspoon pepper
1/4 cup onion, minced
2 tablespoons cooking oil
2 cleaned whole trout
Combine spices and El Yucateco sauce in gallon ziplock bag. Place trout in bag and toss to coat and soak.
Heat oil in pan until sizzling and fry trout until flesh is flaky. Pour remaining spice and sauce mixture on trout and sauté with onions for 30 seconds and serve. I recommend dipping in a tartar sauce. The crispy and spicy trout coating combined with the cool creamy tartar sauce is delicious.
Delicious dinner cooked over the campfire
After setting up camp, I got the campfire started and soon it was roaring and ready for some trout filets. I place them over the tin foil and in about five minutes, the trout were flaky and ready to eat. The best way to enjoy a summer dinner while camping is cooking over the fire.
El Yucateco sweepstakes
In honor of 50 years of flavor or #Fiftyyearsofflavor El Yucateco is hosting a sweepstakes as part of its "Go Native" campaign. Check it out and enter once a day for a chance at some exciting prizes.
For more information, check out El Yucateco's social media pages
Facebook – @El Yucateco Hot Sauce Official
Instagram @ElYucateco_HotSauce
Twitter @ElYucateco
Disclosure
I have partnered with El Yucateco Hot Sauce on this story and recipe and was compensated for my time.  The recipe and all opinions expressed are mine alone.
Adventure on!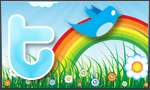 The goal of this site is to inspire people to outdoor adventure travel and then provide tips. If you liked this post then sign up for the email newsletter. Notifications go out once or twice a month with what is new with Traveling Ted's adventures. Your email will not be share and you will receive no spam. Other e-follow options include Facebook (click on the like box to the right) or twitter (click on the pretty bird on the rainbow above).