For the second year in a row, I attended a college reunion in East Tennessee. The reunion revolved around rainbow trout fishing along the South Holston River. Last year we stayed at a friend's cabin overlooking South Holston Lake, but this year we decided to gather at a cabin on Boone Lake in Bluff City, Tennessee.
Related: GoPro fishing weekend in East Tennessee
Hoping to atone for last year's failure
The year before, I was shut out. We only fished for one day, and I did not catch a fish. In my defense, I was with a group of really close friends, so fishing was not my main focus. Catching up with long time friends and having a few beers along the riverside captured most of attention. I did attempt to catch fish, but I had not luck.
A couple friends moved up river and came back with two satchels full of beautiful rainbow trout last year. We tried to move up to their spot, but we did not have any success.
More focus this year
This year was going to be different. I bought a new fishing pole and took the advice of local fisherman Bob and Mike, who caught the fish last year on what lures and line to use. My friend Lewis and I walked out of the store with new lures, a new pole with fresh line, and a fishing license. This was going to be our year.
High water
East Tennessee experienced a lot of rain this spring just like the rest of the country. The South Holston River was raging. The places we fished last year was under water. Due to the high water, the dams were generating at full capacity. We fruitlessly casted into high and fast water with not even a bite.
Checking into our cabin
After lunch in town, we settled into our beautiful cabin along the South Holston River. The cabin used to be on Boone Lake, but the dam failed and it is now just a river. The five of us shared a cabin that 15 could have stayed in. The best part of the cabin was the enormous deck that looked out over the backyard and the river. When not fishing, we pretty much lived on this deck.
As soon as we got settled, it was time for more fishing. This time we just walked out into our backyard and cast our lines in. Unfortunately, the river was going at the same velocity here as it was further upstream. Once again we had no luck. This time we were fishing for two days, so we hoped we would have a better chance tomorrow.
By now the sun was setting over the adjacent bluff. Our crew enjoyed a spectacular sunset while we began to plot for better fishing results for the next day. In case the dam continued to generate, we developed a plan. We decided to drive up above the dam and try some spots where there would be a more natural river flow.
Fishing the Doe River
We first stopped along a major highway and shuffled down a steep hill to try a section of the Doe River. It was an absolutely beautiful day for fishing. The temperature soared to near 90 degrees, but it was not too humid, so it felt amazing. We were wading in cool mountain water in the shade of trees, so it felt tremendous. The only missing element was fish. Even though we were above any dams, the current was stronger than usual due to recent rains trickling down from the mountains.
We again did not have any luck, so we abandoned the fishing for a bit and walked up through and abandon railroad. There was also an abandoned railroad bridge that we walked along that provided a beautiful view of the verdant river valley.
We did not give up
We got back in the car and followed the Doe River farther down its meandering course, and we eventually parked in the middle of this rural neighborhood in the village of Valley Forge, Tennessee. I got to a really nice area where there was some fast flowing river that hugged a small cliff with a deep eddy with calmer water to the right. I casted my spinner right along the rift between where the fast water and the calmer eddy met. A flash of white emerged from the deeper water as a rainbow trout took my lure. Fish on, I declared. A call that was two years in the making.
One rainbow trout
Finally, two years of fishing frustration ended with a small but great eating size rainbow trout. I reeled him in and put him in a plastic bag for tonight's feast. Unfortunately, I was filming with my GoPro, but I had forgotten that I turned it on. When the fish struck I press the button thinking I turned it on, but in reality, I turned it off. Some bemoan the fish that got away; however, I rue the fishing video that got away.
Fortunately, it did turn into a feast thanks to more fish caught by Bob and Mike including a beautiful brown trout caught right in front of our cabin. Kevin brought some delicious home raised quail. You cannot beat a meal with home raised quail paired with fresh trout. It was a farm and river to table dinner.
Night on the deck
We enjoyed our amazing dinner and then followed up with hours of drinking beer, conversation, and guitar playing on our beautiful deck. While many of trips are solo adventures, I do love my fishing trips with the boys. There is nothing like enjoying the company of long time friends in a beautiful atmosphere with plentiful outdoor activities to enjoy. It looks like this fishing trip is going to be an annual gathering in East Tennessee and perhaps in other locations as well.
Fishing lesson
The moral of the story is if the fishing conditions are not ideal in one location then do not be afraid to move around even if it means fishing a river or section of a river you have never fished before. I tend to get lazy and stick with areas I am comfortable with even if they are not producing. A couple of years ago in Wisconsin we made this mistake trying to fish a flooded Wisconsin River instead of trying other options.
Adventure on!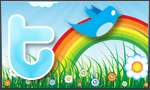 The goal of this site is to inspire people to outdoor adventure travel and then provide tips. If you liked this post then sign up for the email newsletter. Notifications go out once or twice a month with what is new with Traveling Ted's adventures. Your email will not be share and you will receive no spam. Other e-follow options include Facebook (click on the like box to the right) or twitter (click on the pretty bird on the rainbow above).