Jamaica is popularly known for Bob Marley tunes, beautiful beaches, and red stripe beer. There is more to this Caribbean island country than "no woman, no cry." Reggae music might be enough to induce some to visit; however, many are looking for more than music and sitting at the beach when they book a vacation. The question is though, where can one find Jamaica adventure?
Finding Jamaica adventure
It might be difficult to find Jamaica adventures; however, thanks to this collaboration with dealchecker, we have been put on the right path. Using the embedded infographic, we have a clue for where to look.
Five Jamaica Adventures
Kool Running Adventure Park
The first one is an easy one as the name gives it away. Kool Runnings Adventure Park in Negril is a water park, but much more. Besides have the normal activities a water park has like water slides and wave pools there is also paintball, laser combat, go carts, rafting, canoeing, and kayaking. They have it all when it comes to water adventures and even some land ones. Easy to see that this adventure is for the whole family.
Hike to a waterfall
There is nothing better than a hike to a waterfall. The infographic includes two – Dunn's River Falls in Ocho Rios and Reach Falls in Port Antonio. Reach Falls features views of the incredibly lush tropical Montane Forrest with 23 species of ferns. There is even a natural heart shaped jacuzzi.
Dunn's River Falls is another gem for swimming in Jamaica. Swimming on a beach is one thing, but dipping in cool pools among plummeting water is another thing altogether. One look at the picture and you can see why.
Raft the Rio Grande River
Looking for an adventurous experience that is also relaxing? Rafting the Rio Grande River is both at the same time. The slow moving river provides three hours of beautiful scenery, opportunities to swim, and the chance to see interesting wildlife like herons, egrets, and schools of fish. Word on the street says that there are even enterprising vendors with rafts full of red stripe. An adventure with a cool red stripe takes the experience to another level.
Kayak from Dolphin Cove to Dunn's River Falls
If you do not want to hike to the waterfalls, you can always kayak to it. After you swim with dolphins in Dolphin Cove, rent a kayak and paddle up for a swim in Dunn's River Falls. Dunn's River Falls is so cool, it encompasses two entries.
Explore the Blue Mountains
The Blue Mountains are a range along the east coast of Jamaica. Hiking and mountain biking are the best ways to explore this under developed area. Besides great trails to explore, the area is also home to Blue Mountain coffee, which is world class. Tours of the coffee plantation can be arranged. Waterfalls seem to be the theme of this post and the Blue Mountains features more of these with more options to swim after a hot hike climbing up and down the mountainous terrain.
Jamaica may be my next March adventure
Every year when the skiing season ends, I head to somewhere warm. Last year it was Costa Rica, and this year it was Nicaragua. After researching Jamaica adventures, my next warm weather trip just might be to this beautiful island country.
Adventure on!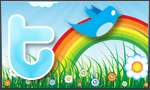 The goal of this site is to inspire people to outdoor adventure travel and then provide tips. If you liked this post then sign up for the email newsletter. Notifications go out once or twice a month with what is new with Traveling Ted's adventures. Your email will not be share and you will receive no spam. Other e-follow options include Facebook (click on the like box to the right) or twitter (click on the pretty bird on the rainbow above).