Thailand has so much to offer than what it is known for. This Southeast Asian country which is known for its rich Asian culture, bustling metropolis in Bangkok and its ancient Buddhist temples has also some hidden treasures.
Thailand known for outdoor adventure
These hidden treasures are its natural wonders that can be found in its pristine beaches, lush green forests and its rivers; if you are a nature lover and an adrenaline junkie at the same time, Thailand has a lot of outdoor adventure activities that are perfect for your adventurous soul. Next time you fly to Thailand, make sure that you include these places that we've listed down as part of your itinerary. This will add more memorable experiences when you visit this great country.
Related: Getting to Khao Yai National Park
In this article, we've listed down four of the best and most recommended outdoor adventure activities. We hope you'll take time to read and maybe book a ticket to try one of these soon.
Four recommended outdoor activity Destinations in Thailand
Deep Water Soloing in Tonsay-Railay
Thailand is known for its pristine beaches that has crystal blue waters and fine white sand. No wonder millions of tourist around the world visit these places in the country annually.  One of these places that must be visited is the Tonsay-Railay cliffs. These cliffs offer deep water soloing. It is an amazing outdoor adventure activity. The area features free-climbing and bouldering. This activity does not require any harness or climbing gear because you will fall in a 50-feet drop that will plunge you into a crystal clear waters. These waters are home to thriving coral reefs full of marine life. Tonsay-Railay is in the southside of Thailand near Krabi Province. To get here, you can take a train from Bangkok. The trip takes two to three hours. Several hotels and restaurants are located in the area, so visiting here won't be difficult.
Koh Tao's free diving
Free diving is one of the best outdoor activities if you don't want the heavy diving and scuba equipment at your back. The best place to freedive in Thailand is Koh Tao. This marine-protected area is abundant with marine life and various coral reefs, which is perfect for free diving.
Abandoned skyscraper climbing in Bangkok
Bangkok is well known as a bustling metropolis and for its beautiful towering skyscrapers. It is a very beautiful sight at night. There is an abandoned skyscraper in Thailand which was formerly named as Sathorn Unique Building. Adventure travelers know it better as the Ghost Tower. It serves as a new popular outdoor activity attraction. This 49-story features climbing activities guided by veteran outdoor enthusiasts.
See post from Expert Vagabond
Mae Taeng River white water rafting
As we all know, white water rafting is one of the most thrilling and fun-filled outdoor activities. A great place in Thailand to experience this is none other than the Mae Taeng River. It is located in the northeast of Chiang Mai near the border of Burma. It has around ten rapids and at the side of the river is the lush forest of Thailand that is home to a lot of wildlife including elephants and monkeys.
Adventure on!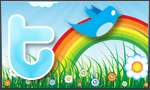 The goal of this site is to inspire people to outdoor adventure travel and then provide tips. If you liked this post then sign up for the email newsletter. Notifications go out once or twice a month with what is new with Traveling Ted's adventures. Your email will not be share and you will receive no spam. Other e-follow options include Facebook (click on the like box to the right) or twitter (click on the pretty bird on the rainbow above).