India is a vast country in South Asia that is perhaps best-known for its huge population and exquisite cuisine. What it is also home to though is a variety of holiday destinations, but in particular, beautiful outdoor locations which show off the natural beauty you might be surprised to hear this country has to offer.
Related: Best parks to see a tiger in India
If this is something that piques your interest for your next vacation, what follows in this post are several examples of such destinations that are all sure to amaze you with their impressive scenery.
Yumthang Valley
This is also known as the 'Sikkim Valley of Flowers Sanctuary.' This descriptive name certainly matches the surroundings. The stunning landscape on the edge of the Himalayan mountains of the North Sikkim district is where thousands of rhododendron flowers bloom to cover the valley sides in a blanket of colours. This flowering season lasts from February through to June if you want to see it yourself.
Nanda Devi
Some would argue this is the tallest mountain in India. Others would argue it's in fact the second behind Kangchenjunga which borders India and Nepal. But whatever record-breaking accolade you award it, the beauty of India cannot be denied. Standing at over 25 thousand feet tall it's also a World Heritage Site. It is also the center piece of a vast National Park.
Andaman Islands
These islands are in fact an archipelago of 572 individual islands situated in the Bay of Bengal. The lovely warm weather is of course a bonus, but if you're looking for unspoiled beaches that lie on the edge of vast forests than this is the place for you. Wildlife lovers also have a lot to enjoy too. The destination features plenty of endemic species found roaming the isles.
Hoggenakal Falls
As the name suggests, the natural spectacle here is a huge waterfall. Hoggenakal is also referred to as 'the Niagara Falls of India'. The falls are a major feature on the Kaveri river which you can also follow as part of this trip as along the way you'll find everything from natural caves to whirlpools, huge rock faces and even boating and water sport activities.
What's best about India is these are really just the tip of the iceberg when it comes to beautiful outdoor locations you can explore. A final tip though is to do some research about these places first as some can be a little more demanding to access than others.
Adventure on!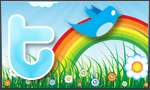 The goal of this site is to inspire people to outdoor adventure travel and then provide tips. If you liked this post then sign up for the email newsletter. Notifications go out once or twice a month with what is new with Traveling Ted's adventures. Your email will not be share and you will receive no spam. Other e-follow options include Facebook (click on the like box to the right) or twitter (click on the pretty bird on the rainbow above).